Being a place of 34 trucking schools, Arkansas is the right choice to begin your successful trucking education.
These schools include different diesel technology programs.
Arkansas is distinguished with affordable tuition, with an average of $2,513.
While many people benefit from private, federal scholarships and grants as well.
With time, the need for diesel mechanics has increased in Arkansas.
This persuaded its state University-Newport to establish another diesel technology program for the students.
In addition, it has also secured scholarship funds which are specific to students of diesel technology.
How to Choose a Trucking School in Arkansas
Wanting to study in a trucking school is good, but choosing the right one is crucial.
Despite financial aid and tuition costs, class size is an important factor to consider.
Small sizes fit best to you if you want to get your Commercial Driver's License.
This gives you the chance to have more driving hours too.
In Arkansas, there are many schools with small class sizes, such as North Arkansas Tech, Ozarka Tech Truck Driver Training, and Philips Community College.
If you are planning on studying diesel technology, you may want to look for a program that offers lots of lab hours.
Some schools tell you how much lab work you get; for example, Pulaski Technical College lays out many lab hours you get per week in each class.
If your focus is, however, in studying diesel technology, you have to look for a program which offers many lab hours.
Some schools show you the number of hours you get.
For instance, Pulaski Technical College lets you know the number of lab hours you have per week in each class.
Choosing to pursue a truck driving career or diesel mechanics, assures you with many job opportunities.
The major employers in Arkansas are C.R England, MCT Transportation LLC, TMC Transportation, and Gordon Trucking.
The job market for both of these categories is heavy.
From the studies, the demand for truck drivers and diesel mechanics is expected to increase by 15% and 11% (BLS, 2012).
So take the leap of faith freely!
The Best Trucking Schools in Arkansas
The best trucking school for you is definitely the one which fits best to the direction you want to pursue.
If you are good at truck driving, you choose the school that offers you enough education and employment sources.
But, if you like diesel technology mechanics more, then Arkansas schools have a lot various solutions for you as well.
Both ways, you are a winner!
Because in Arkansas schools not only education but also jobs are waiting for you.
In these schools, unlike in life, the Future is Promised!
12 Top CDL Schools in Arkansas
| School Name | Address | Phone |
| --- | --- | --- |
| Arkansas State University-Newport | 7648 Victory Blvd, Newport, AR 72112 | 870-512-7800 |
| C1 Truck Driver Training | 7303 Hwy 70 E, North Little Rock, AR 72117 | 1-501-955-0400 |
| Cossatot Community College of University of Arkansas | 620 Newcastle Rd, Forrest City, AR 72336 | 870-633-5411 |
| Crowley's Ridge Technical Institute | 620 Newcastle Rd, Forrest City, AR 72336 | Phone: 870-633-5411 |
| Diesel Driving Academy | 11001 Interstate 30, Little Rock, AR 72209 | +1 501-945-0964 |
| International Schools-University of Arkansas | 2500 S. Main St., Hope, AR 71801 | 870-777-5722 |
| Mind-America Truck Driving School | 375 Alcoa Road, Malvern, AR 72104 | 501-844-4496 |
| North Arkansas College | 1515 Pioneer Dr, Harrison, AR 72601 | 870-743-3000 |
| Pine Bluff Truck Driving Schools | 4208 Hwy 65, Pine Bluff, AR 71601 | 870-534-0800 |
| Roadmaster Drivers-West Mmemohis, AR | 2800 East North Service Road, West Memphis, AR 72301 | 870-400-4090 |
| South Arkansas Community College | 300 S. West Ave, El Dorado, AR 71730 | 870-862-8131 |
| University of Arkansas-Fort Smith | 5401 S Zero St, Fort Smith, AR 72193 | 1-479-788 -7000 |
At a Glance: Trucking Schools in Arkansas
| | |
| --- | --- |
| Total Schools: | 12 |
| Undergraduate Programs: | 16 |
| Graduate Programs: | 2 |
| Average Acceptance Rate: | 74% |
| Average Tuition Cost: | $3,028 |
| Average Loan Amount: | $4,841 |
| Average Scholarship Award: | $2,264 |
| Average Classroom Size: | 17 Students |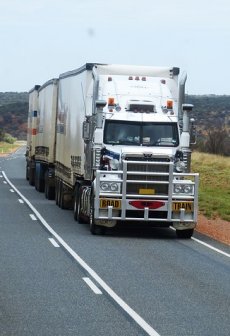 Truck Driver Salaries in Arkansas
In Arkansas, truck drivers salaries depend on many factors.
These factors are education, additional skills, certification and experience in the profession.
Also, the salary varies from city to city.
Annual Salary Range:
Average Salary of Truck Drivers in Arkansas
| City Name | Salary |
| --- | --- |
| Little Rock | $40,964 |
| Fort Smith | $38,155 |
| North Little Rock | $40,964 |
| Fayetteville | $39,443 |
| Jonesboro | $41,386 |
| Pine Bluff | $39,447 |
| Springdale | $39,443 |
| Conway | $40,567 |
| Rogers | $39,205 |
| Hot Springs | $40,567 |
* Salary information last updated 2023