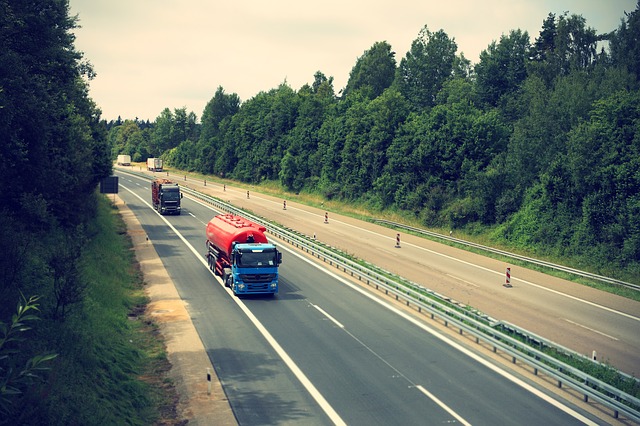 Securing a career that pays well and keeps you satisfied is no easy feat – it's in our nature to desire change and variety, and very few jobs are able to provide us with this.
A job that never varies does not challenge us; we soon become bored, careless and demotivated.
We are living in a time where people will rarely stay in one position for their entire career; we move department, or find a new company, or even change our career path altogether once the job satisfaction starts to fade.
Money is another driving factor in career changes – young people are always searching for a job that will provide financial stability, and these young people are often recent school-leavers, they want the next best position and the most lucrative job so will often move on from job to job in search of this.
If you also happen to be in pursuit of a job that pays well and does not require a college education, then trucking may be an option to explore.
Truck driving has its many perks – no two days are the same on the job and your surroundings will constantly change so there's no danger of boredom, there is also a lot of money to be made as a truck driver so you can be assured of financial security for yourself and your family.
This article will provide a run-through of just how much money can be earned as a truck-driver and will also cover the variants that will affect the final salary – for example, specialized jobs or jobs that carry a higher risk will always be higher-paid.
Ultimately, trucking is a rewarding industry to be in; you can work alone and manage your workload in a way that suits you and earn a very healthy salary from it.
Salary – Let's Talk Numbers
The average salary for truck drivers is about $45,012 to $58,000, but of course, there are cases of people earning much more and even cases of truckers earning less.
Here's a table with information about the yearly average salary by state for truckers:
Average CDL Salary by State
| State | Salary |
| --- | --- |
| Alabama | $43,995 |
| Alaska | $51,280 |
| Arizona | $43,634 |
| Arkansas | $40,549 |
| California | $49,232 |
| Colorado | $43,943 |
| Connecticut | $47,909 |
| Delaware | $44,075 |
| Florida | $42,312 |
| Georgia | $42,532 |
| Hawaii | $46,410 |
| Idaho | $41,599 |
| Illinois | $45,410 |
| Indiana | $43,061 |
| Iowa | $42,091 |
| Kansas | $41,267 |
| Kentucky | $41,034 |
| Louisiana | $41,853 |
| Maine | $42,488 |
| Maryland | $45,794 |
| Massachusetts | $47,953 |
| Michigan | $44,516 |
| Minnesota | $44,956 |
| Mississippi | $38,230 |
| Missouri | $41,871 |
| Montana | $39,882 |
| Nebraska | $40,417 |
| Nevada | $45,397 |
| New Hampshire | $44,736 |
| New Jersey | $48,923 |
| New Mexico | $40,086 |
| New York | $41,751 |
| North Carolina | $42,047 |
| North Dakota | $40,990 |
| Ohio | $42,973 |
| Oklahoma | $41,430 |
| Oregon | $43,898 |
| Pennsylvania | $43,987 |
| Rhode Island | $46,455 |
| South Carolina | $40,899 |
| South Dakota | $37,596 |
| Tennessee | $40,042 |
| Texas | $43,193 |
| Utah | $41,758 |
| Vermont | $42,444 |
| Virginia | $43,383 |
| Washington | $47,072 |
| West Virginia | $38,830 |
| Wisconsin | $43,414 |
| Wyoming | $39,130 |
* Salary information last updated 2023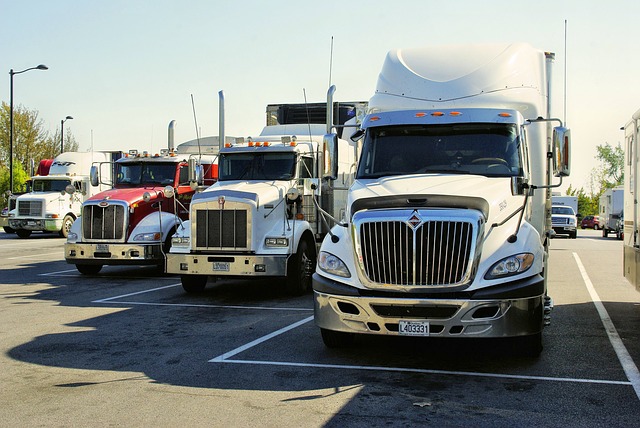 Top Paying Trucking Companies
Acme Truck Lines
If you're an Acme customer and have noticed a recent spike in their product pricing, you're about to learn why.
Acme Corporation is renowned for paying its staff a generous wage across its branches, including trucking; so essentially the customer is paying a little more so that the company can be good to their staff – they also offer a very rewarding employee benefits scheme.
Pros
Voted the best and top paying trucking company in all of the US
Acme has a large truck base – almost 3,000 in seven states
Acme haul an average of 9,000 trucks of food and goods each week, so you'll rarely be short of work
Timely and weekly pay
Acme can pay via direct debit and will also grant cash advances and gas cards
Physical and bobtail damage insurance offered to all employees
Experience is not necessary to secure a job with Acme
Cons
Acme does not own its trucks but instead leases them. If your truck was in need of repairs, you might be left without a truck for a while – you cannot work without a truck and therefore cannot earn a wage.
You would need to attend a private trucking school in order to obtain your licenses as Acme do not offer a training program
Walmart
Walmart is a giant among supermarkets – it has set itself apart from its competitors by providing everything a consumer could need, in just one store, and for 10% less than its competitors.
Walmart is another company known for paying employees well as it recognizes the vital part that staff play in the functioning of the business.
Walmart truck drivers, for example, are one of the biggest pillars within its establishment – without the skills and timeliness of their truck drivers, produce would not be delivered and consumers would not be making purchases.
Pros
Walmart has ownership of all of its trucks
A Walmart truck driver works 5.5 days per week and earns a very generous salary of $82,000 per year
A safe driving bonus for employees every business quarter
Drivers are allowed time off to spend with their family once per working week
A driver is responsible solely for driving – they are not expected to load or unload produce
As of your first day of employment, you'd be entitled to medical and pharmacy benefits
Walmart runs a stocks and shares plan for employees
Employees tend to stick with this role – the majority of leavers are actually retiring
Cons
You need at least 30 months full-time experience of working as a truck driver on a class A trailer to get a job at Walmart – the experience must also be within the last 3 years
Walmart requires that employees hold a Hazmat endorsement as well as an Interstate Class A endorsement
They will not employ anybody who, in the past 3 years, has any serious traffic violations
Any convictions over the past ten years for reckless driving, DUI, operating under the influence and DWI would prevent them from employing you
CRST International
CRST is one of the oldest companies within the trucking industries and will employ anyone with a genuine passion and desire to forge a career – experience is not required.
Employees can be assured that they'll be both paid and treated generously. 
Pros
CRST has been around for quite some time and is very reputable as a good employer
You can train with the CRST trucking school and earn your CDL license this way
Job security – the work is consistent and rewarding
The company has never made one single redundancy
As a new-started with the company, you will be paired with another more experienced driver who lives local to you – this could be a friend or family member
CRST understands the importance of home time – unlike most companies, they provide guaranteed time off to spend at home
The company pays $100 into your Hazmat application
Refer-a-friend scheme – CRST will pay employees a bonus of up to $500 if they recommend a friend or family member who goes on to become an employee
Employees are paid for both loaded and unloaded miles
Employees have the option to receive pay twice per week
Upon commencing employment with CRST, they cover your medical insurance through Blue Shield PPO
The employee benefits package includes life, accident and disability insurance
After 90 days of employment, they offer you enrollment onto the 401k scheme
Paid annual leave
Their 'Shut Down' policy – if a driver is unwell or the weather is dangerous, they are not permitted to work
Cons
The job includes spending several hours/days away from home
The concentration required for the job can often be tiresome and detract from the pleasure of visiting new places
Training is rigorous and requires a lot of concentration
Their training program is quite expensive so you may be required to commit wholly to the company until your bursary is repaid.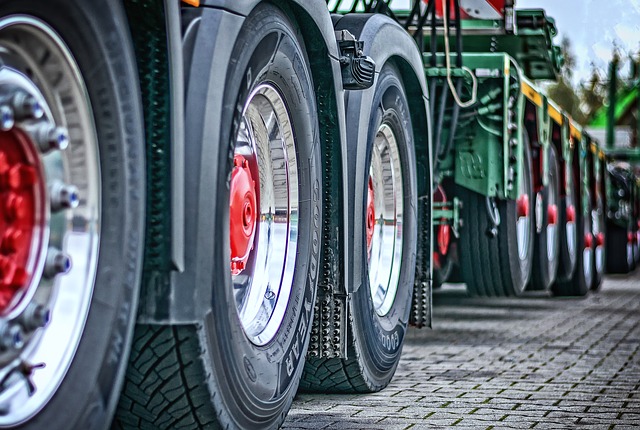 Specialty Trucking
Although there clearly are numerous perks to working for one of the straight-forward trucking companies listed above, there are definite financial benefits to be gained from entering into a more specialized trucking role.
These specialized roles require additional training and licensing, but this will be rewarded with a sizeable pay packet.
Some of these roles include ice-road trucking, hazmat hauling or controlling oversized loads.
There's a list to follow of specialty jobs that pay nicely.
Ice Road Trucking
We've all watched clips of ice road truckers as they take their wheels to a frozen lake – we watch with trepidation because we know how dangerous it is.
Well, employers of ice road truckers also sense that danger and reward their staff for their bravery and their specially developed skills.  
There is a certain level of expertise required to become an ice road trucker – the training can be grueling but it definitely pays off once your career takes off.
Some ice road truckers can earn an entire yearly salary in the space of a few short months with their specialized work.
Pros
Some drivers have been known to make up to $250,000 dollars between the most lucrative months of January and March
The work is hard but an ice road trucker need only work a few months to earn an entire year's salary
Alaska and Canada are among the areas most in demand for ice road truckers so you may have a change of scenery
Cons
Obvious dangers to contend with – the snowy, icy weather can cause all kinds of issues
The job can certainly be stressful and limit your time spent at home with loved ones
Any repairs will likely need to be done by the driver – breakdowns can happen in very secluded and dangerously cold areas
Truck Driving in Iraq
It goes without saying that being a truck driver in Iraq comes with many hazards – but a lot of people choose to undertake the risk of kidnap and bombs in order to make a significant living.
Pros
You can earn up to $250,000 per year in this role
A chance to serving military personnel at their outposts by delivering supplies and food shipments to them
Cons
The job can be very dangerous due to political conflicts
You will be away from home for months at a time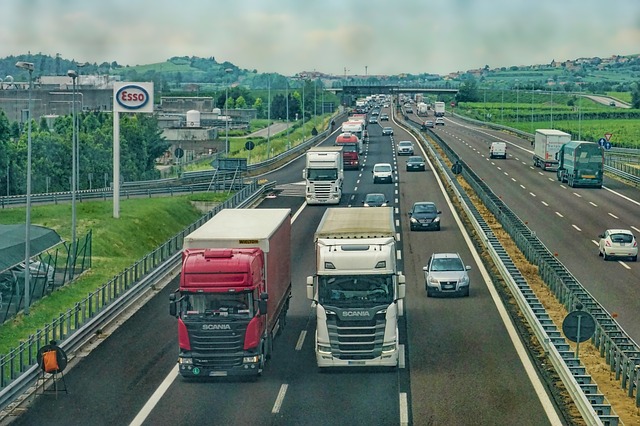 Working for Yourself
Of course, as with most skilled trades, there is always the option to become your own boss.
You don't need to worry about not being able to afford a truck in one outright payment either; there's the option of making your payments on a lease until the loan is repaid in full.
Or, alternatively, you could choose to keep leasing a truck as opposed to buying it, which would eliminate the responsibility of having to cover the upkeep of the truck as the owner would see to this.
There are different factors to consider before making any choices; you can find further information below.
Lease-to-own a truck
A perfect option for those who can envisage themselves one day owning their truck.
It's as simple as maintaining a set amount of payments until the loan is fully paid off – the truck will then become your own property.
Pros
A self-employed trucker can earn up to $4000 per month on their own, flexible hours. The loan for the truck can also be taken over a variety of different term-times, so you can set your repayment at a rate that you know is affordable
The interest rate and the length of the loan-term is entirely your choice so you can choose the option that is right for you
Some companies that lease trucks will also cover maintenance and upkeep costs while you're paying the loan back; this is only some companies though so you will need to do some research
Some companies may also provide you with a courtesy truck if yours is out of action and undergoing repairs
The owner of the truck will find work for you
Cons
The truck will not be your property until it is fully paid off
It can take quite a long time for the truck to be paid off – several years of your working life may be spent just paying off the truck
Until the truck is your property, you will be unable to make any amendments or customizations to it without the prior written permission of the owner
With some companies, you may be required to pay for maintenance and upkeep of the truck
Lease a Truck
You may not have the desire to have your own truck, but still long for the benefits of working for yourself – if this is the case, leasing a truck may be the best option for you.
Pros
All the convenience of working for yourself with none of the responsibility of truck ownership
The truck owner will cover the maintenance and upkeep
They may also pay for gas, licenses and toll fares
Some companies will provide you with an alternative truck if your regular truck is in the garage for repairs
The truck owner will find work on your behalf
Cons
You will be making monthly payments towards the truck but will have no final outcome of ownership
You will not be able to make any amendments to your truck unless the owner has given you written authority to do so
Own a Truck
This is obviously the most expensive option but certainly has its perks.
The income that your work generates will be solely yours and you need not worry about securing work in order to pay off the leasing company – you can work at your own pace.
Pros
A very lucrative career option – some drivers can earn between $150,000-£200,000 in just one year
You can choose your own working hours to suit your needs and allow you time at home with family
Cons
While the pay can be very good, all upkeep, repairs, and maintenance will need to be covered by your own money
You will be responsible for finding your own work
Unless you have a back-up truck, you'll likely be out of work and pocket if your truck is off the road for repairs
Conclusion
Truck driving is an amazing career with lots of adventures and the open road.
The payment is fair considering the job and that the educational requirements are faster to complete than most careers.