If you're looking for a new place to launch your trucking career from zero, Delaware could be just the right destination!
As soon as you are there, you can get started at one of the trucking schools which this country offers.
At these schools, both trucking and diesel technology programs are offered.
The average cost of tuition in Delaware is$3,242.
While their average scholarship is of an impressive sum of $1,149.
As for the scholarships, you have an option of Philadelphia Delaware Valley Chapter Scholarship.
This scholarship is awarded to those who seek a trucking-related degree.
Anyways, applying for scholarships, in general, can save you lots of money.
And here is the same.
Truck Driving Schools in Delaware
The advantages of enrolling a truck driving program are that it leads you quickly to job employment.
Depending on your choice of earning a Class B license of Class A license, you can finish your training in just eight weeks.
Some schools, however, offer preparation for your driver's exam, while some a certificate at the end of the training.
Delaware Technical Community College, for instance, awards a certificate when you complete your courses.
In addition, some truck driving schools offer post-graduation job help, which is a huge advantage no matter the program you're studying in.
One of the many schools which offers these kinds of services is Smith&Solomon Training Solutions.
They keep contacts with major truck driving fleets to help graduates find trucking jobs right after their graduation.
The Best Trucking Schools in Delaware
In Delaware there are only three trucking schools, however, that does not make them less eligible for you.
They all offer you what you need-and more-benefits, scholarships, certification and the most important: Job opportunities!
In fact, it can be easier for you to choose among them.
Sometimes, the fewer choices in front of you, the better decisions you make!
3 Top CDL Schools in Delaware
| School Name | Address | Phone |
| --- | --- | --- |
| American Driver Training Academy | 19B Davidson Lane, New Castle, DE 19720 | 302-655-4511 |
| Delaware Tech Community College | 21179 College Drive, Georgetown, DE 19947 | 302-259-6000 |
| Smith&Solomon Training Solutions | 217B Lisa Drive, New Castle, DE 19720 | 302-322-9622 |
At a Glance: Trucking Schools in Delaware
| | |
| --- | --- |
| Total Schools: | 3 |
| Undergraduate Programs: | 4 |
| Graduate Programs: | 2 |
| Average Acceptance Rate: | 52% |
| Average Tuition Cost: | $9,053 |
| Average Loan Amount: | $6,110 |
| Average Scholarship Award: | $4,011 |
| Average Classroom Size: | 15 Students |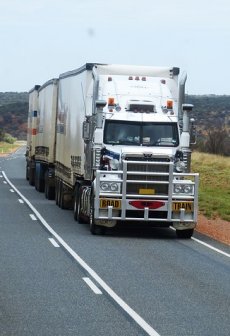 Find Your Trucking Job in Delaware
In Delaware, trucking salaries are usually higher than the national averages.
As a diesel mechanic, after earning your ASE certification, your earning potential will increase for sure.
After you graduate with a diesel or trucking certificate, you will have many career options to consider.
Most job companies to consider are at trucking companies, repair shops as well as leasing centers.
While the major employers in Delaware are C.R England, A&R Transport and TMC Transportation.
Anyways, in Delaware the job market is strong.
O*Net predicts an 18% job increase for truck drivers and a 12% increase in demand for diesel mechanics.
Truck Driving Salaries in Delaware
Truck driving salary in Delaware also depends on many factors.
These factors include city, education, certification, skills, and experience.
Anyway, for the trucking industry, there are enough jobs and good wages as well.
If nothing else, this successful industry pays off and it can be one of the reasons you choose Delaware to work and live better.
Annual Salary Range:
Average Salary of Truck Drivers in Delaware
| City Name | Salary |
| --- | --- |
| Wilmington | $47,116 |
| Dover | $46,962 |
| Newark | $47,081 |
| Milford | $47,028 |
| Seaford | $46,058 |
| Middletown | $46,927 |
| Elsmere | $47,091 |
| Smyrna | $46,932 |
| New Castle | $47,116 |
| Georgetown | $47,028 |
* Salary information last updated 2023