Do you want to find the right Trucking school in Georgia?
In order to do that, you need to compare what each of them has to offer.
Before you scroll through the list of trucking schools below, let's talk about ways you can enroll the right program for you.
Truck driving school requirements are probably the first thing you should consider before going any further.
There's a set of standards you have to meet.
So, if you are at least 21 years old, have a clean driving record, pass a drug and alcohol test, you're physically able to operate a motor vehicle as well as if you have the references and verifiable employment history, with no prior failed drug tests, then you are only left to choose the program.
Because you're qualified for pursuing a trucking career.
When Comparing Georgia Truck Driving School Benefits, Consider these elements:
First, some schools such as CR England Truck Driving School hire drivers who complete their programs.
So, you should consider companies that support programs, if this option is offered.
Career Services-some schools, fortunately, will do their best to secure you a hiring position after the training.
How to pay for CDL Training?
CDL classes do not require the highest expenses in your life, but surely they will affect your finances.
So before that, make a plan of how you want to spend for the school and other things.
There are schools, however, such as TDDS Technical Institute CDL Training, which will help you consider the options you have.
Certification
You have to consider them too.
Certifications such as HAZMAT, Doubles/Triples, School Bus, Tanker and others should be taken.
CDL Training Options
To begin with, contact CR England trucking school and TDDS Technical Institute truck driver school.
But in Georgia, there are many options for truck driving schools.
The Georgia HOPE Scholarship, for instance, is one way to pay for your college.
For that, you have to demonstrate academic excellence and dedication to your education to win the scholarship.
Comparing Truck Driving Schools in Georgia
Trucking Programs in Georgia vary mostly in length.
For this reason, you have to choose a program that suits your schedule.
Altamaha Technical College, for instance, offers a diesel technology degree which includes 48 credits-which means three to four semesters of full-time study.
However, truck driving programs are usually shorter.
Central Refrigerated Service Inc, for example, offers a Class A driving training program that can be finished in about a month.
Class Size
Class size is another factor many students should pay attention to.
Having them will offer you the chance to work one-on-one with your instructor and get some specialized help.
Anyway, as a truck student, you can cherish driving hours.
In Georgia, however, schools have both diesel technology and truck driving programs with small class sizes.
These schools include Albany Technical College, America's Driving Force, CDI Truck Driver Institute, Atlanta Tech, Daly's Truck Driving School, and Middle Georgia Technical College.
Life After CDL Training or Diesel Mechanic School in Georgia
After finishing diesel mechanics or truck driving education, the money will be the first thing you will think of having.
Money is not everything, but after the efforts given to studies, it is well deserved.
Usually, truck drivers that work as owner-operators or team drivers earn more than solo drivers.
ASE certified diesel mechanics, on the other hand, can earn more than non-certified ASE mechanics.
Best Trucking Schools in Georgia
56 Top CDL Schools in Georgia
| School Name | Address | Phone |
| --- | --- | --- |
| North Georgia Technical College-Clarkesville Campus | 1500 Hwy 197 N, Clarkesville, GA 30523 | 706-754-7700 |
| ACE CDL Training Inc | 3001 Sylvester Rd, Albany, GA 31705 | 229-903-8860 |
| Albany Technical College | 1704 S Slappey Blvd, Albany, GA 31701 | 229-430-3500 |
| Alliance Traning Center | 324 Industrial Blvd, MCDonough, GA 30253 | 770-957-6401 |
| America's Driving Force of Georgia | 4180 Moreland Ave, Conley, GA 30288 | 404-608-8608 |
| Athens Technical College | 1317 Athens Hwy, Elberton, GA 30635 | 706-213-2100 |
| Atlanta Truck Driving School | 2251 Sylvan Rd, Atlanta, GA 30344 | 404-768-6565 |
| Atlantic CDL Training Center LLC | 350 Oxford Rd, Convington, GA 30014 | 678-658-7681 |
| Bainbridge College | 2500 E Shotwell St, Bainbridge, GA 39819 | 229-248-2500 |
| CDI Truck Driver Institute | 5300 Memorial Drive, Stone Mountain, GA 30083 | 404-292-2610 |
| CDI Truck Driver Institute | 100 Industrial Park Rd, Forsyth, GA 31029 | 912-994-0035 |
| CDL of GA LLC | 846 Jefferson Hwy, Winder, GA 30680 | 770-868-0021 |
| Central Georgia Technical College | 243 Warner Robins Hwy Rd., Hawkinsville, GA 31036 | 478-783-3017 |
| Central Georgia Technical College | 80 Cohen Walker Dr., Warner Robbins, GA 31088 | 478-218-3209 |
| Chattanhoochee-North Metro Capmus | 5198 Ross Rd, Acworth, GA 30102 | 770-975-4000 |
| Coastal Pines Technical College-Baxley | 1334 Gold Isle, West Baxley, GA 31513 | 912-367-1700 |
| Coastal Pines Technical College-Goden Isles | 4404 Glynco Pkwy, Brunswick, GA 31525 | 912-280-4000 |
| Commercial Driver Institute | 1601 Pecan Lane, Albany, GA 31705 | 912-446-7979 |
| Commercial Driver Training | 3301 Perkins Rd, Augusta, GA 30906 | 706-793-7060 |
| CSRA Transportation | 3351 Wrightsboro Road, Bldg. 300, Suite 301, Augusta, GA 30909 | 706-860-6800 |
| Cypress Truck Driving School | 4920 Martin Ct, Smyrna, GA 30080 | 770-434-7300 |
| Daly's Truck Driving School | 2314 Peachtree Industrial Blvd, Buford, GA 30518 | 770-614-6022 |
| Diesel Driving Company | 1414 Blairs Bridge Road, Lithia Springs , GA 30122 | 770-659-5959 |
| Georgia Driving Academy | 1448 VFW Dr, Conyers, GA 30012 | 800-711-4301 |
| Georgia Driving Academy | 1018 Morris Rd., Columbus, GA 31907 | 706-507-4429 |
| Georgia Northwestern Technical College | 265 Bicentennial Trail, Rock Spring, GA | 706-764-3680 |
| Georgia Piedmont Technical College(Formerly Dekalb Technical College) | 495 N Indian Creek Rd, Clarkston, GA 30021 | 404-297-9522 |
| Great Southern Driving Academy, LLC | 329 Cottonwood Mill Rd, Tunnel Hill, GA 30755 | 706-673-1992 |
| Katlaw Corporation inc | 5000 Austell Powder Springs Rd Ste 226, Austell, GA 30106 | 678-945-1900 |
| Miller-Mote Technical College | 1800 Box Road, Columbus, GA 31907 | 888-220-4268 |
| Miller-Mote Technical College-Columbus, GA | 1800 Box Road, Columbus, GA 31907 | 888-220-4268 |
| Millis Training Institute | 60 Carson Loop, Cartersville, GA 30120 | 800-937-0880 |
| Moultrie Technical College | 52 Tech Drive, Tifton, GA 31794 | 229-391-2600 |
| Okonne Fall Line Technical College-Hancock County Center | 10571 Highway 15, Sparta, GA 31087 | 706-444-1253 |
| Okonne Fall Line Technical College-Jefferson County Center | 1257 Warrior Trail, Louisville, GA 30434 | 478-625-1901 |
| Okonne Fall Line Technical College-South Campus | 560 Pinehill Road, Dublin, GA 31021 | 800-200-4484 |
| Okonne Fall Line Technical College-Transportation Center | 1678 Kaolin Rd, Sandersville, GA 31082 | 478-553-2408 |
| Ogeechee Technical College-Evans Technical Education Complex | 625 Cedar Avenue, Hagan, GA 30429 | 912-739-2959 |
| Okefenokee Technical College | 1701 Carswell Ave, Waycross, GA 31503 | 912-287-6584 |
| Savannah Tech Truck Driver Training | 2890 Hwy 21 South, Rincon, GA 31326 | 912-754-2880 |
| Savannah Tech Truck Driver Training | 2890 Hwy 21 South, Rincon, GA 31326 | 912-754-2880 |
| South Georgia Technical College | 900 South GA Tech Pkwy, Americus, GA 31709 | 229-931-2394 |
| Southeastern Technical College | 346 Kite Rd, Swainsboro, GA 30401 | 478-289-2200 |
| Southeastern Technical College | 3001 East First Street, Vidalia, GA 30474 | 912-538-3100 |
| Southern Crescent Technical College | 1533 Highway 19 South, Thomaston, GA 30286 | 706-646-6148 |
| Southern Crescent Technical College | 112 Industrial Park Dr, Monticello, GA 31064 | 706-468-9930 |
| Super Service Truck Driver Training | 2665 Campbell Blvd, Ellenwood, GA 30049 | 800-800-3920 |
| Truck Driver Institute | 100 Industrial Park Dr., Forsyth, GA 30129 | 800-363-7364 |
| TTT Truck Drivers School | 131 Debbie Court, Macon, GA 31206 | 706-764-3510 |
| West Georgia Technical College | 997 S Hwy 16, Carrollton, GA 30116 | 770-836-6800 |
| West Georgia Technical College | 1 College Cir, LaGrange, GA 30240 | 706-845-4323 |
| West Georgia Technical College | 160 MLK Jr Dr., Newnan, GA 30263 | 770-755-7440 |
| Wiregrass Georgia Technical College | 706 W Baker Hwy, Douglas, GA 31533 | 912-389-4303 |
| Wiregrass Georgia Technical College | 706 W Baker Hwy, Douglas, GA 31533 | 912-389-4303 |
| Wiregrass Georgia Technical College | 4089 Val Tech Rd., Valdosta, GA 31602 | 229-333-2100 |
| Wiregrass Georgia Technical College | 4089 Val Tech Rd., Valdosta, GA 31602 | 229-333-2100 |
At a Glance: Trucking Schools in Georgia
| | |
| --- | --- |
| Total Schools: | 56 |
| Undergraduate Programs: | 31 |
| Graduate Programs: | 4 |
| Average Acceptance Rate: | 67% |
| Average Tuition Cost: | $4,907 |
| Average Loan Amount: | $4,632 |
| Average Scholarship Award: | $1,758 |
| Average Classroom Size: | 18 Students |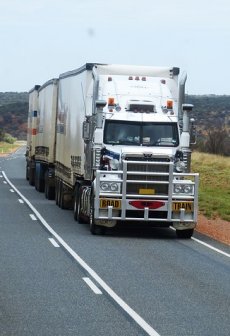 Truck Driving Salaries in Georgia
Annual Salary Range:
Average Salary of Truck Drivers in Georgia
| City Name | Salary |
| --- | --- |
| Atlanta | $43,409 |
| Augusta-Richmond County | $40,760 |
| Colombus | $39,820 |
| Savannah | $37,549 |
| Athens-Clarke County | $43,100 |
| Macon | $40,940 |
| Roswell | $43,244 |
| Albany | $40,514 |
| Marietta | $43,285 |
| Warner Robins | $40,817 |
* Salary information last updated 2023
CDL Schools by City