Being a place of a huge amount of tour buses and other large tourism vehicles, Hawaii is the perfect place for truck drivers and diesel mechanics.
You can be part of this industry by attending one of the two diesel technology/trucking schools in Hawaii.
In order to pursue an affordable education, however, the cost of tuition of $2,506 will help you achieve that.
In Hawaii, you can also find many scholarships for both trucking and diesel students.
Honolulu Community College, for example, offers a Diesel Mechanics Technology Scholarship which is awarded to high-school seniors.
Another option is also The Hana Lima Scholarship.
Attending Truck Driving School in Hawaii
Indifference to other US countries, in Hawaii, when you decide to study diesel technology, you have to choose which type of program you want to complete.
There are multiple options the schools offer.
Honolulu Community offers three programs.
One of them is the Associate's degree which can be completed in two years.
The other is the Certificate of Achievement, which takes one year to finish.
While the Certificate of Completion, which takes one year.
Next, you may consider Hawaii Community College's two options.
One of them is an Associate's degree in two years and the Certificate of Achievement in just one year.
Diesel technology programs in Hawaii offer you many chances to turn your education into practice.
That means you will have both the school's garage and lab in your disposition for a long time.
Through practice, you will be able to work with different parts of vehicles that help you sharpen your skills.
However, if you're enrolling a small class size school, this help will be greater.
Best Trucking Schools in Hawaii
The best trucking schools are available for all.
They differ mostly in the programs they offer.
Otherwise, the advantages of choosing any of them to study are many.
7 Top CDL Schools in Hawaii
| School Name | Address | Phone |
| --- | --- | --- |
| H2K Driver Training Svc LLC | 117 Keawe St Ste 127, Hilo, HI 96720 | 808-935-3912 |
| International CDL Driving School | 89-647 Mokiawe St, Waianae, HI 96792 | 808-668-1661 |
| Kilakalua Abe Truck Driving Training&Operation | 89-647 Mokiawe St, Waianae, HI 96792 | 808-668-1661 |
| Leeward Community College | 96-045 Ala'Ike, Pearl City, HI 96782 | 808-455-0011 |
| Professional Driving Academy | 91-1224 Midway St, Kapolei, HI 96707 | 808-239-1371 |
| Valentine's Driving School Inc | 3355 Likini St, Honolulu, HI 96818 | 808-423-1288 |
| West Coast CDL Driving School | 86-178 Moelima Pl, Waianae, HI 96792 | 808-520-3706 |
At a Glance: Trucking Schools in Hawaii
| | |
| --- | --- |
| Total Schools: | 7 |
| Undergraduate Programs: | 3 |
| Graduate Programs: | 1 |
| Average Acceptance Rate: | 72% |
| Average Tuition Cost: | $3,732 |
| Average Loan Amount: | $4,815 |
| Average Scholarship Award: | $1,760 |
| Average Classroom Size: | 18 Students |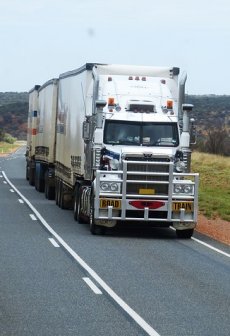 Truck Driving Jobs in Hawaii
Because of the high cost of living in Hawaii, truck driving salaries are also higher than the national averages.
Since Hawaii is a place of string islands, trucking is not so common there.
Therefore, most truck professionals drive tour buses instead.
On the other hand, as a diesel mechanic, you can work for trucking companies or repair shops.
The major employers in Hawaii are Rush Truck Centers, Rush Administrative Services and Penske.
The job market, this way is indeed strong for both roles.
The demand for truck drivers is expected to increase by 17%, while that for diesel mechanics for 12%.
Trucking Salaries in Hawaii
You will always earn good money with trucking.
It has become a trend in US-and in Hawaii, too!
The salaries range from the minimum to the average and the maximum.
This change is sometimes hopeful because as a trucker you will at least expect what amount of money you will be earning if you choose this career.
Despite that, there's always room for change.
And surely, the best is yet to come!
Annual Salary Range:
Average Salary of Truck Drivers in Hawaii
| City Name | Salary |
| --- | --- |
| Honolulu | $45,952 |
| Hilo | $45,644 |
| Kailua | $45,952 |
| Kaneohe | $45,952 |
| Waipahu | $45,932 |
| Pearl City | $45,952 |
| Waimalu | $45,952 |
| Mililani Town | $45,870 |
| Kahului | $45,644 |
| Kihei | $45,644 |
* Salary information last updated 2023