If you're thinking of creating a successful Trucking Career in Illinois, we're here to help you immediately.
Before anything else, you should think of all CDL school options there are.
To do that, take a look at the trucking schools list and see the qualities you should look for in one.
After that, you can review the things you will learn after having your CDL in your hands.
Qualities of Top Trucking Schools
Before choosing a Trucking school, there are many things you should pay attention to, such as the way you will pay for the school, the issue of endorsements, truck driver training, the minimum requirement for enrollment and whether they have relationships with local trucking companies or not.
Many schools offer their students financial options to choose from.
They even help students from their own financing departments or the companies they work with.
And if you don't qualify for federal aid, there are scholarship opportunities or grants to apply for.
In Illinois, endorsements such as HAZMAT, School Bus and Air Brake can help you qualify for many types of trucking jobs.
While schools such as CR England and Truck Driver School hire drivers that complete their programs in them.
There is a good chance you have seen a CR England trucking school graduate cruising down the highway in one of their 18-wheelers since they hire drivers from all over the country.
The minimum requirements for most trucking schools in Illinois are: being 21 years of age, having a clean driving record, passing a drug test, employment references and a clean criminal history.
Also, make sure your trucking school knows local employers.
The beauty of enrolling many of these schools in Illinois is that they can help you be a successful truck driver after finishing the training.
Apart from truck driving, one of the trucking schools in Illinois such as Wabash Valley College has various aid opportunities for diesel technology students.
An option for that is Wayne Tech Scholarship.
In order to win this scholarship, however, you need to be a high school student with good grades.
Next is the AEMP Foundation Scholarship you can get as a diesel technology student at Wayne Valley College.
Discovering Truck Driving Schools in Illinois
Before you get started in your chosen program, you need to have a clear idea of how long it will take for you to complete it.
Generally, truck driving programs take four to six weeks to complete.
Here it is included a part of your education along with the time you spend behind the wheel.
Diesel technology, on the other hand, have more variety when it comes to length.
For instance, Rend Lake College offers two different diesel programs; an Associate's degree, which takes two years of study, and the Occupational certificate, which takes less than a year.
While you take a look at the schools you may attend, you can pay attention to the skills you will gain from each program.
There are many trucking schools which are supportive of your every step of the licensing process.
Prestige Driving School, helps you pass the exam, complete your driving hours and get your Commercial Driver's License.
You may be curious about what type of salary you can earn as a new trucker or diesel mechanic.
Get on the Road to a Career in the Illinois Trucking Industry
Once you get an education in trucking, you can make use of it every way you want.
Basically, you can work for a trucking company, leasing center, or a repair shop.
The major trucking employers in Illinois are C.R England, MCT Transportation LLC, and Beacon Transport.
The job outlook, this way is indeed favorable.
O*Net suggests a 10% increase in demand for truck drivers and an 8% increase in demand for diesel mechanics.
The Best Trucking Schools in Illinois
The best Trucking schools in Illinois are listed below.
They are 14 in total.
Both addresses and phone numbers are provided.
Check&See!
14 Top CDL Schools in Illinois
| School Name | Address | Phone |
| --- | --- | --- |
| Academia Truck Driving School | 2249 W 47th Place, Chicago, IL 60609 | 773-920-3892 |
| Advantage Driver Training LLC | 200 McDonald Ave, Joliet, Illinois 60431, USA | 815-680-5086 +1 815-725-5581 |
| Alamo Truck Driving School | 5264 W 47th St, Chicago, IL 60638 | 708-793-5511 |
| ATS Truck Driving School | 1205 Carl Ct Ste 111, Wauconda, IL 60084 | 847-526-1299 |
| Black Hawk College Truck Driving Certificate | 1501 State Hwy 78, Kewanee, IL 61443 | 309-852-5671 |
| Blue Horizon Truck Driving School | 6814 W. Archer, Chicago, IL 60638 | 773 788-1199 |
| Bulldog Driving School | 7711 W Belmont, Elmwood Park, IL 60707 | 708-456-0007 |
| C.R England | 17201 State Street, South Holland, IL 60473 | 708-566-9500 |
| CDL Mega Driving School | 3320-80 N. River Road, Franklin Park, IL 60131 | 847-260-5680 |
| CDL Training Service&Consulting-Corporate Office | 3600 Nameoki Rd. Ste 200, Granite City, IL 62040 | 800-391-2773 |
| Chavez Truck Driving School | 9016 47th St # E, Brookfield, IL 60513 | 708-387-0276 |
| College of DuPage Truck Driving School | 301 S. Swift Road #6, Addison, IL 60101 | 630-942-2275 |
| Columbia Driving School | Ave., Chicago, IL 60632 | 773-735-1775 |
| Compass Truck Driving School | 15W580 N Frontage Rd., Burr Ridge, IL 60527 | 888 287-3731 |
At a Glance: Trucking Schools in Illinois
| | |
| --- | --- |
| Total Schools: | 14 |
| Undergraduate Programs: | 41 |
| Graduate Programs: | 9 |
| Average Acceptance Rate: | 52% |
| Average Tuition Cost: | $11,169 |
| Average Loan Amount: | $5,181 |
| Average Scholarship Award: | $3,494 |
| Average Classroom Size: | 19 Students |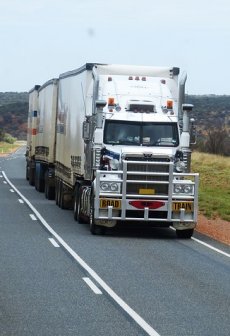 Trucking Salaries in Illinois
Trucking Job salaries depend mainly on the city you want to work in as a trucker.
But they also depend on other secondary factors such as working experience, certification, and other additional skills you may have.
The average salary is constant, while it may decrease or increase in the meantime.
Anyway, trucking still pays off good money, and that's enough motivation for truckers to continue their work with dedication.
Annual Salary Range:
Average Salary of Truck Drivers in Illinois
| City Name | Salary |
| --- | --- |
| Chicago | $46,949 |
| Rockford | $44,257 |
| Aurora | $46,524 |
| Naperville | $45,948 |
| Peoria | $42,708 |
| Springfield | $40,681 |
| Joliet | $45,541 |
| Elgin | $46,260 |
| Waukegan | $44,138 |
| Cicero | $46,949 |
* Salary information last updated 2022
CDL Schools by City