The US is a river of opportunities in regards to trucking!
So, if you've made your mind up to go for this industry, your next safe destination can be Indiana.
However, when choosing CDL Training there, you have to consider a few things related to the program you want to enroll.
The minimum requirements are almost similar to other US countries, such as: being a student of 21 years old, having a clean driving history, being able to pass a drug test, and prove the UC citizenship.
Not being able to meet these needs, will make it impossible to be accepted in the schools of Ohio.
But if you do, great!
Let's keep trucking…
Despite choosing the right program, you should also make sure you choose the right school.
In that case, you have to pay attention to financial aid options and endorsements as part of the studying support.
Financial Aid Options
There are schools that offer to finance, while others simply don't.
In rare cases, you can get a company to pay for it.
Anyways, you better look at all school choices.
And choose the best fit.
Endorsements
Endorsements can be a huge source of salary increase.
If you want to earn more like a trucker, then get as much training as you can to achieve that.
Some trucking schools offer endorsements that both enhance your career reputation as well as make you eligible for more income.
The most common are HAZMAT, Doubles/ Triples, School Bus and similar.
Job opportunities
In Indiana, along with schooling, there are job opportunities as well.
Usually, in some schools, they help their students get a job when they finish the training.
But of course, not all schools have the same relationships with employers.
But there are companies, such as CR England Trucking that have their own training programs, where they hire drivers in.
This is an additional benefit to company-owned schools that may draw students in.
So, if you're interested to know more about CR England company training options, you can do that by scrolling down the trucking schools list to move further!
Apart from trucking, diesel technology is also active in Indiana.
Vincennes University, for instance, has a very unique opportunity for diesel technology students.
This opportunity includes using the latest technology, get hired at a John Deere dealership as well as get invaluable experience in the process.
Comparing Truck Driving Schools in Indiana
Different schools in Indiana, have different program lengths.
Usually, diesel technology programs take one to two years to finish, depending on the program you have chosen.
A certificate, one one hand, can be completed in less than one year, while an Associate's degree can take two years time at school.
Even though truck driving programs take four weeks completion, in Indiana there are programs that let you complete the training faster.
An example of that of The Truck Driver Institute, which offers an accelerated program of 15 days in total.
Another important feature that a diesel mechanic and truck driving schools offer is also job placement assistance.
CDI Truck Driving School has an entire job placement staff experts that help new graduates find a job after the studies.
After graduation, of course, you will be looking for job options.
This way, you may find jobs in trucking companies, leasing centers or repair shops.
The major trucking employers in Indiana include C.R England, MCT Transportation LLC, and Foodliner.
Trucking has its own benefits, and the job outlook is one of them.
According to O*Net, there will be a 21% increase in demand for truck drivers and a 14% increase for diesel mechanics.
The Best Trucking Schools in Indiana
So far, the best Trucking Schools in Indiana are those that support job opportunities.
However, you can find the best of them ranked in the list below in terms of other characteristics.
Program length is another important feature that can be looked at when choosing a school.
Those that offer shorter training usually are more flexible to students, and also lessons are more engaging and to look forward to.
22 Top CDL Schools in Indiana
| School Name | Address | Phone |
| --- | --- | --- |
| C&H Professional Driving Center | 9707 West Hwy 24, Wolcott, IN 47995 | 888-371-2825 |
| C.R England | 321 Tech Dr, Burns Harbor, IN 46304, USA | 219-762-4344 |
| C1 Truck Driver Training | 3603 E Raymond St, Indianapolis, IN 46203 | 1-317-616-1276 |
| C1 Truck Driver Training | 2701 S Coliseum Blvd, Fort Wayne, IN 46802 | 1-260-420-2052 |
| Commercial Driver Training Consultants Inc | 6800 E 30th St, Indianapolis, IN 46219, USA | 317-545-6852 |
| DriveCo CDL Learning Center | 2101 W 37th Ave, Gary, IN 46408, USA | 219-887-3880 |
| Driver Solutions | 3603 E Raymond St, Indianapolis, IN 46802 | 317-791-2901 |
| Franklin College Truck Driving School | 9707 West Hwy 24, Wolcott, IN 47995 | 888-371-2825 |
| Mister P Express | 801 Trey Street, Jeffersonville, IN 47130 | 812-256-0400 |
| Premier Truck Driving Schools(C.R England partner) | 321 Tech Drive, Burns Harbor, IN 46304, USA | +1 866-397-7887 |
| Professional Truck Driver Training School | 5300 Indianapolis Blvd., East Chicago, IN 46312 | 219-397-7887 |
| Roadmaster Drivers-Indianapolis, IN | 3016 Bluff Road, Indianapolis, IN 46217 | 317-783-7483 |
| Safe Drivers Institute of America | 1310 South West Street, Indianapolis, IN 46225, USA | 855-274-7342 |
| SAGE | 3049 Chief Lane, Indianapolis, IN 46241 | 317-247-5386 |
| SAGE | Cowan Rd., Muncie, IN 47302 | 800-589-8324 |
| Truck Driver Institute | 3542 East 500 North, Whiteland, IN 46184 | 1-800-848-7364 |
| Truck Driver Institute | 24645 SR 23, South Bend, IN 46614 | 800-882-7364 |
| Truck Driver Institute | 1523 Avco Blvd, Sellersburg, IN 47172, USA | 800-206-7364 |
| Truck Driving CDL Training Center | 1600 Broadway St., Clarkesville, IN 47129 | 812-283-6477 |
| Vincennes University | 2175 S Hoffman Rd., Indianapolis, IN 46241 | 317-381-6000 |
| Vincennes University | 9707 West Hwy 24, Wolcott, IN 47995 | 888-371-2825 |
| Vincennes University | 1002 N First St., Vincennes, IN 47591 | 812-888-4309 |
At a Glance: Trucking Schools in Indiana
| | |
| --- | --- |
| Total Schools: | 22 |
| Undergraduate Programs: | 17 |
| Graduate Programs: | 8 |
| Average Acceptance Rate: | 72% |
| Average Tuition Cost: | $13,802 |
| Average Loan Amount: | $6,367 |
| Average Scholarship Award: | $5,780 |
| Average Classroom Size: | 18 Students |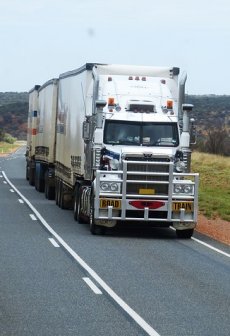 Trucking Salaries in Indiana
Here are the minimum, average and maximum trucking salaries in different cities of Indiana.
Annual Salary Range:
Average Salary of Truck Drivers in Indiana
| City Name | Salary |
| --- | --- |
| Indianapolis | $42,854 |
| Fort Wayne | $41,030 |
| Evansville | $41,483 |
| South Bend | $41,034 |
| Gary | $43,898 |
| Hammond | $43,898 |
| Bloomington | $40,599 |
| Muncie | $40,655 |
| Anderson | $40,813 |
| Terre Haute | $40,465 |
* Salary information last updated 2022
CDL Schools by City