If you're interested in either diesel technology or trucking, in Iowa you can start over a successful career in both.
There are in total 17 trucking schools which offer both of these programs, with an average cost of tuition of $5,101, and an average scholarship award of $1,576.
If you decide to study trucking, you can apply for many scholarships through The Iowa Motor Truck Association.
This is a local group which awards scholarships like the Harold Dickey Scholarship, Darryl Mason Scholarship, and the Bob Banister Memorial Scholarship.
With a little bit of effort, any of these awards can be YOURS!
Comparing Truck Driving Schools in Iowa
Despite the benefits of tuition and financial aid, there are other things you have to consider when choosing to study in any of the Iowa schools.
And that is the time you will be spending there while studying.
Initially, there are different lengths of programs within the same field of study.
At Kirkwood Community College, for example, you can complete a diesel technology certificate in two semesters or an Associate's degree in two full years.
In general, truck driving programs take a shorter amount of time to complete than diesel technology programs.
If you work traditional daytime hours, you can look for a program that has night or weekend classes.
Indian Hills Community College is one of the Iowa schools that has more flexible course offerings.
All of their driving programs have 216-hour classroom and driving instruction.
This way, you can choose to whether to go to the classes from Monday to Friday and graduate in six weeks or attend the classes on weekends and graduate in nine weeks.
Life of the Road in Iowa
One of the most common questions you may add when you start working is asking about the amount of money you will earn.
After getting your final trucking degree, you can work in several different settings, such as trucking companies, repair shops, or leasing centers.
The major employers in Iowa include Viessman Trucking, C.R England, and MTC Transportation LLC.
The job outlook is strong for these professions.
It is expected that between 2012 and 2022, there may be a 19% increase in demand for truck drivers and an 11% increase in demand for diesel mechanics.
Best Trucking Schools in Iowa
Just like in other countries, in Iowa also you can find the best trucking schools-if you're really interested to be part of any of them!
What makes them the best, literally is the variety of scholarships and financial aid they offer.
I don't think there's a better motivation than this-being aided to study by money and awards.
And apart from that, job opportunities are also not so far away from you, if you enroll these schools.
To do that, you need to scroll down the list and check them closely.
13 Top CDL Schools in Iowa
| School Name | Address | Phone |
| --- | --- | --- |
| Eastern Iowa Community College | 306 West River Drive, Davenport, IA, United States | 1-800-462-3255 |
| Southeastern Community College | 1500 West Agency Road, West Burlington, IA 52655 | 866-722-4692 |
| Western Iowa Tech Community College | 4647 Stone Ave, Sioux City, IA 51102 | 800-352-4649 |
| Watterott College | 7000 Fleur Drive, Des Moines, IA 50321, USA | 855-401-4478 |
| Scot Community College | 500 Belmont Road, Bettendorf, IA 52722, USA | 563-441-4001 |
| North Iowa Area Community College | 500 College Dr, Mason City, IA 50401 | 641-423-1264 |
| Kirkwood Community College | 6301 Kirkwood Blvd, Cedar Rapids, IA 52404 | 319-398-5517 |
| Iowa Central Community College | One Triton Circle, Fort Dodge, IA 50501 | 800-362-2793 |
| Indian Hills Community College | 525 Grandview Ave, Ottumwa, IA 52501 | 641-683-5111 |
| Hawkeye Community College-Cedar Falls Center | 5330 Nordic Drive, Cedar Falls, IA 50613 | 319-277-2490 |
| Dubuque Area Professional Driving School LLC | 10633 Diesel Dr, Dubuque, IA 52001 | 563-513-1606 |
| Des Moines Area Community College | 2081 NE 54th Ave, Des Moines, IA 50313, USA | 515-262-1680 |
| 1-Day CDL | 2121 Adventureland Drive, Altoona, IA 50009, USA | 515-577-8470 |
At a Glance: Trucking Schools in Iowa
| | |
| --- | --- |
| Total Schools: | 13 |
| Undergraduate Programs: | 16 |
| Graduate Programs: | 3 |
| Average Acceptance Rate: | 65% |
| Average Tuition Cost: | $9,293 |
| Average Loan Amount: | $6,165 |
| Average Scholarship Award: | $4,337 |
| Average Classroom Size: | 21 Students |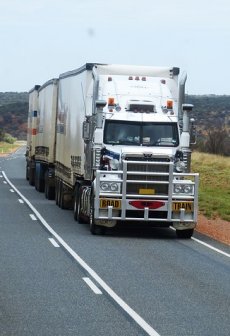 Truck Driving Salaries in Iowa
Here's the truck driving salary in Iowa, categorized in three different ways.
It shifts constantly, but the average is still there-like the golden middle, showing its face to you every now and then!
Annual Salary Range:
Average Salary of Truck Drivers in Iowa
| City Name | Salary |
| --- | --- |
| Des Moines | $42,356 |
| Cedar Rapids | $41,739 |
| Davenport | $41,628 |
| Sioux City | $36,670 |
| Waterloo | $39,844 |
| Iowa City | $41,395 |
| Council Bluffs | $41,670 |
| Dubuque | $41,287 |
| Ames | $41,959 |
| West Des Moines | $42,356 |
* Salary information last updated 2022