If you've been wondering long about your Trucking career, please don't!
Because it can easily start in any of the wonderful trucking schools in Kansas.
Being one of the US countries with almost the lowest average cost of tuition of $3,163.
And a residence of 15 trucking schools with both Diesel technology and Trucking programs.
As well as equipped with nine schools with postgraduate degrees, you could not make a better choice.
Despite the affordable tuition, Kansas also offers myriad scholarships for both diesel and trucking students.
Lang Diesel Inc is a local equipment dealer which you can count on.
If you make an agreement to work with them for two years time after graduation, you can get a scholarship as well as a sign-on bonus.
Comparing Trucking Schools in Kansas
While you're thinking of a possible trucking school to pursue your career in, you may as well look at how the schools stand with your certification and licensure you need afterward.
If you're going for diesel technology, you can select a program that helps you prepare for ASE Certification.
Salina Tech, for instance, has a diesel technology program that is precisely designed to give you the necessary skills for ASE Certification.
The instructors who provide this program are all Master ASE Certified, and the programs are too.
If you're studying truck driving, you need to choose the program which is fitting to the type of license you want to get.
Though, most of the programs offer education for a CLASS A licensure level.
Johnson County College, for instance, offers 160 hours of training for five weeks in total for a Class A exam.
Fort Scott Community College also provides the same exam.
Life as a Trucker in Kansas
The first thing you will do after earning your degree or certificate, of course, will be Truck Driving.
That's why you have invested time and money for!
Following that, the major trucking employers in Kansas are MCT Transportation LLC, C.R England, Estenson Logistics, and TMC Transportation.
If lucky enough, you can work for any of them.
In general, job opportunities are many.
According to O*Net, there will be an 11% increase in demand for diesel mechanics.
While a 13% increase in jobs for truck drivers will be made between 2012 and 2022 (O*Net, 2015).
The Best Trucking Schools in Kansas
There are reasons that make these schools the best.
First of all, the variety of scholarships they offer to students.
Secondly, certification, training and open job opportunities around them after graduation.
So, if you're second-guessing your coming here, think of all the YES's these schools have to say to you, instead.
11 Top CDL Schools in Kansas
| School Name | Address | Phone |
| --- | --- | --- |
| Apex CDL Institute | 9620 Lexington Ave, De Soto, KS 66018 | 913-210-1102 |
| Fort Scott Community College Truck Driving Porgram | 2108 S Horton, Fort Scott, KS 66701 | 800-874-3722 |
| Fort Scott Community College | 501 South Hospital Drive, Paola, KS 66071 | 913-294-4178 |
| K C K Community College Truck Driving School | 7250 State Avenue, Kansas City, KS 66112 | 913-334-1100 |
| Metropolitan Community College | 3200 Broadway, Kansas City, KS 64111 | 816-604-1000 |
| North Central Kansas Technical College | 3033 US Hwy 24, Beloit, KS 67420 | 785-738-2276 |
| Safe Horizons CDL Training | 3136 Dickens Ave, Manhattan, KS 66503 | 866-574-1389 |
| Safe Horizons CDL Training-Sabetha | 1106 S Old Hwy 75, Sabetha, KS 66534 | 866-574-1389 |
| Southwest Kansas Technical School | 2215 Road N, Liberal, Kansas 67901, USA | 620-604 - 2900 |
| Whiteline CDL Training | 3907 SW Burlingame Rd, Topeka, KS 66609, USA | 785-266-3230 |
| Wichita Truck Driving School | 1359 S Broadway, Wichita, KS 67211 | 316-838-3336 |
At a Glance: Trucking Schools in Kansas
| | |
| --- | --- |
| Total Schools: | 11 |
| Undergraduate Programs: | 17 |
| Graduate Programs: | 3 |
| Average Acceptance Rate: | 72% |
| Average Tuition Cost: | $7,969 |
| Average Loan Amount: | $5,206 |
| Average Scholarship Award: | $3,465 |
| Average Classroom Size: | 15 Students |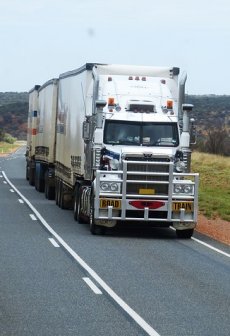 Trucking Salaries in Kansas
Trucking salaries vary but the average is always constant.
However, the maximum is not unreachable either.
If the average is not satisfying to you yet, think that it can become more…
And come in Kansas soon!
Annual Salary Range:
Average Salary of Truck Drivers in Kansas
| City Name | Salary |
| --- | --- |
| Wichita | $42,444 |
| Overland Park | $43,191 |
| Kansas City | $43,323 |
| Topeka | $41,205 |
| Olathe | $43,073 |
| Lawrence | $41,898 |
| Shawnee | $43,191 |
| Salina | $42,003 |
| Manhattan | $40,765 |
| Hutchinson | $42,003 |
* Salary information last updated 2023