Living and being educated in the same place is something we all look forward to.
But nothing is as impossible as it sometimes seems.
You can easily have this chance in Kentucky, USA.
The trucking field there is indeed growing rapidly.
In total 29 schools there offer trucking and diesel technology programs to students.
The average cost of tuition in Kentucky is $3,386, while many students apply for scholarships, of an average of $1,928.
From the schools there, Somerset Community College has different diesel mechanic degrees and certificates to offer.
Despite the Associate's degree in diesel technology, you can choose from 10 other certificates.
The options from them include: Medium&Heavy Truck Mechanic, Diesel Engine Mechanic, and Elctrical/Electronics Systems Technician.
Comparing Truck Driving Schools in Kentucky
There are different ways you can consider educations options in Kentucky.
One way to do that is looking for schools that have small class sizes, especially if you're a truck driving student.
Schools that have this characteristic make it easier for you to get one-on-one help as well as be able to complete more driving hours.
Small class sizes in Kentucky include: Truck Driving School, Ashland Technical College, and Delta Truck Driving Academy.
You may also want to look at program length to decide which program and school is right for you.
In general, most truck driving schools have similar program lengths.
You should be able to get your license in four to eight weeks.
Diesel technology programs tend to have more options.
At Maysville Community & Technical College, you can complete an Associate's degree in two years or a certificate in six months.
Another thing to evaluate when choosing the right school in Kentucky is the program length.
In general, most of the trucking schools have the same program lengths.
With some you can get your license in around four to eight weeks.
Diesel technology programs though, have more options.
At Maysville Community&Technical College you can complete an Associate's degree in two years time, or be certified in sixth months.
As a graduate trucker, you will have to consider career options.
This way, you can work for a trucking company, repair shop or leasing center.
The major truck driving employers in Kentucky include: C.R England, MCT Transportation LLC, and Beacon Transport.
The job outlook in Kentucky is a benefit and it is also strong.
O*Net foresees a 19% increase in demand for truck drivers and a 13% increase in demand for diesel mechanics between 2012 and 2022.
Best Trucking Schools in Kentucky
The best trucking school for you depends from what you look for in regards to your truck driving education in the first place.
With that in mind, you will know which one works best for you and which doesn't.
Anyway, the best of them are listed below, and each has benefits and offerings that apply greatly to you as a student.
Just take your time to read and choose wisely!
19 Top CDL Schools in Kentucky
| School Name | Address | Phone |
| --- | --- | --- |
| Lake Cumberland CDL Training School | 4818 Roberts Drive, Ashland, KY 41101 | 877-308-9638 |
| Lake Cumberland CDL Training School Inc. Hopkinsville Community College | 720 North Drive, Hopkinsville, KY 42241 | 877-308-9638 |
| Lake Cumberland CDL Training School Inc.-Maysville Community and Technocal College | 1755 US Hwy 68, Maysville, KY 41056 | 877-308-9638 |
| Lake Cumberland CDL Training School Inc.-Somerset Community and Technocal College | 808 Monticello Rd., Somerset, KY 42501 | 877-308-9638 |
| Professional Truck Driving School | 5234 Charter Oak Drive, Paducah, KY 42001 | 859-443-3007 |
| Southeast KY Community and Technical College-Workforce Solutions HCTC | 1300 Chichester Avenue, Middlesboro, KY 40965 | 606-242-2145 |
| Super Service Truck Driver Training | 250 Super Service Drive, Somerset, KY 42501 | 800-800-3920 |
| T&T Commercial Driver Training School | 12012 Virginia Boulevard, Ashland, KY 41102 | 606-928-2811 |
| Truck Training America | 12012 Virginia Boulevard, Ashland, KY 41102, USA | 502-955-6388 |
| West KY Community&Technical College | P.O. Box 7380, Paducah, KY 42002 | 270-534-5253 |
| Elizabethtown Community&Technical College | 610 College Street Road, Elizabethtown, KY 42701 | 270-706-8689 |
| Delta Truck Driving Academy | 50 Fairgrounds Road, Mt. Sterling, KY 43053 | 859-498-9988 |
| Delta Career Academy | 50 Fairgrounds Road, Mt. Sterling, KY 43053 | 859-498-9988 |
| CDL Training Service&Consulting, Inc. West Kentucky | 2020 N 10th St, Paducah, KY 42001 | 270-444-8005 |
| CDL Training Service&Consulting, Inc. Elizabethtown | 210 Steel Dr., Elizabethtown, KY 42701 | 270-234-0431 |
| Career Development | 1190 Hwy 472 E, London, KY 40741 | 606-864-0411 |
| Big Sandy Community&Technical College-Mayo | 513 Third Street, Paintsville, KY 41240 | 606-886-3863 |
| Ashland Technical College Truck Driver Training | 4818 Roberts Dr, Ashland, KY 41102 | 877-308-9638 |
| Allied CDL School | 50 Fairground Dr, Mt Sterling, KY 40353 | 859-497-0012 |
At a Glance: Trucking Schools in Kentucky
| | |
| --- | --- |
| Total Schools: | 19 |
| Undergraduate Programs: | 20 |
| Graduate Programs: | 4 |
| Average Acceptance Rate: | 71% |
| Average Tuition Cost: | $5,370 |
| Average Loan Amount: | $4,857 |
| Average Scholarship Award: | $3,082 |
| Average Classroom Size: | 19 Students |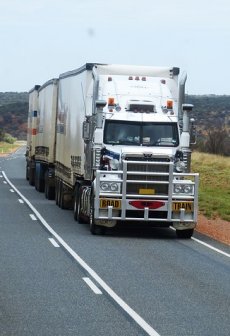 Trucking Salaries in Kentucky
Annual Salary Range:
Average Salaries of Truck Drivers in Kentucky
| City Name | Salary |
| --- | --- |
| Lexington- Fayette | $41,505 |
| Louisville | $41,563 |
| Owensboro | $41,218 |
| Bowling Green | $39,720 |
| Covington | $43,101 |
| Hopkinsville | $39,667 |
| Frankfort | $40,262 |
| Henderson | $41,483 |
| Richmond | $41,086 |
| Jeffersontown | $41,153 |
* Salary information last updated 2019
Top CDL Programs Around Kentucky
[Cannot display listing: You must configure the listing from the admin screen before you can add listings to your page.]