Maine is a source of many trucking and diesel mechanics schools.
There are nine in total, and New England is just one of them.
The average cost of tuition in Maine is $3,408, while many students benefit from the scholarships.
With these, you will save a lot of money for yourself.
From the scholarships in Maine, there is Maine Contractors&Builders Alliance Scholarship which you can apply for.
It's worth is $500 and it is given to students every year.
Comparing Truck Driving Schools in Maine
When choosing for the right school in Maine, you can consider class size as an important element.
Initially, small class sizes offer many advantages, especially if you're part of a trucking program.
This way, as a student, you will have more professor help, more hours behind the wheel and time for questions as well.
From Maine schools with small class sizes, you may consider: Northeast Technical Institute, Omega Pro and Westbrook Regional Vo Tech Center.
Despite the class size, you can look for the schools that have the program you're interested in.
For example, Northern Maine Community College offers a unique diesel technology program.
In the first year of enrollment there, you have the chance for a diesel technology education.
While in the second year, you can focus on diesel hydraulics.
This is an advantage for you later on when it comes to finding work.
As a trucking professional, you can work for a variety of employers in Maine.
The places you can work in are repair shops, trucking companies and leasing centers.
The major employers there include: Roadrunner Transportation Systems, Schneider, and NAPA.
In Maine is a growing job outlook anyway.
According to O*Net, there will be a 4% increase in jobs for truck drivers during 2012-2022.
They also predict a 4% increase in job openings for diesel mechanics in the same time frame (O*Net, 2015).
Best Trucking Schools in Maine
11 Top CDL Schools in Maine
| School Name | Address | Phone |
| --- | --- | --- |
| Mid-Coast Schools of Technology CDL Programs | 1 South Main Street, Rockland, ME 04841 | 207-596-7752 |
| Northeast Technical Institute | 51 U.S. Route 1, Suite K, Scarborough, ME 04074 | 207-883-5130 |
| Northeast Technical Institute | 1010 Stillwater Ave, Bangor, ME 04401 | 207-848-3888 |
| Northern Maine Community College | 33 Edgemont Ln, Presque Isle, ME 04769 | 207-768-2700 |
| Region 9 School of Applied Technology Truck Driving | 377 River Rd, Mexico, ME 04257 | 207-364-3764 |
| Skowhegan Driving School | 206 Water St Ste 1, Skowhegan, ME 04976 | 207-474-8524 |
| Westbrook Regional Vocational Center | 125 Stroudwater St., Westbrook, ME 04092 | 207-854-0820 |
| Oxford Hills Buckfield Adult Education | 256 Main St., South Paris, ME 04281 | 207-743-8842 |
| Prodrive | 136 US Rte 1, Scarborough, ME 04074 | 207-885-1211 |
| Region 2 School of Applied Technology | 5 Bird St., Houlton, ME 04730 | 207-532-9541 |
| The Brewer Omega Group LLC | 242 State St., Brewer, ME 04401 | 207-989-2600 |
At a Glance: Trucking Schools in Maine
| | |
| --- | --- |
| Total Schools: | 11 |
| Undergraduate Programs: | 8 |
| Graduate Programs: | 1 |
| Average Acceptance Rate: | 58% |
| Average Tuition Cost: | $10,227 |
| Average Loan Amount: | $5,352 |
| Average Scholarship Award: | $5,636 |
| Average Classroom Size: | 16 Students |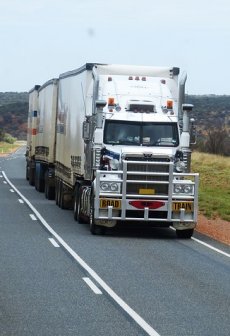 Trucking Salaries in Maine
Annual Salary Range:
Average Salaries of Truck Drivers in Maine
| City Name | Salary |
| --- | --- |
| Portland | $44,031 |
| Lewiston | $43,590 |
| Bangor | $40,279 |
| South Portland | $44,031 |
| Auburn | $43,590 |
| Brunswick | $43,649 |
| Biddeford | $43,825 |
| Sanford | $44,567 |
| Augusta | $41,714 |
| Scarborough | $44,031 |
* Salary information last updated 2019
Top CDL Programs Around Maine
[Cannot display listing: You must configure the listing from the admin screen before you can add listings to your page.]