If you are looking to start a new career in the trucking industry, there is no better way to begin this exciting journey than obtaining a diploma or certificate!
Every year, many new candidates are enrolling in trucking and diesel technology schools, constantly proving high job satisfaction and salary expectations for this career path.
The opportunities are abundant: only in the state of Montana, there are six trucking and diesel technology schools.
Average tuition cost is around $4,072, and for students who need them, there are many opportunities that can assist scholarship payment.
Just in the state of Montana, there are six trucking and diesel technology schools.
Average tuition cost is around $4,072, and for students who need them, there are opportunities that can assist scholarship payment at every step.
Average scholarship award in the state is $2,083, proving strong public support for aspiring and talented students.
Montana State University-Northern offers a variety of opportunities, with five different scholarships for diesel technology students alone (for example Caterpillar Excellence Scholarship, Jim Clark Memorial Diesel Scholarship, and the Kelvin Holmes Memorial Scholarship, to mention a just a few).
There are indeed many opportunities, but in order to keep your motivation high and your expectations realistic, always make a plan and choose a clear path for your career to follow after graduation.
Even before starting your education, it's helpful to have at least a general idea of your preferred field of work,
A wide array of jobs in truck transport companies, vehicle repair shops, and transport vehicle dealerships are available for both truckers and diesel specialists (with Gordon Trucking, BNSF Railway, and Rowley Trucking Inc. being some of the most prominent employers in Montana).
Employment forecast is certainly favorable, with a projected annual job opening growth rate of 10% or even 15% for diesel specialists.
Schools: Options and Choices
An education process never really ends; even a certified specialist in trucking, diesel tech (or any other specialist field), is always discovering new things through his everyday practice.
Important to remember: for the career to even begin, a solid foundation is needed, a base that only a school can offer.
Also, keep in mind: choosing a school is always a matter of decision, a compromise that depends on many factors (specialization, certificate and knowledge expectations, and requirements, financial situation, available time, etc.).
Various education programs for truckers also vary in length; just as an example, SAGE School offers no less than six distinct training levels: while CDL could be obtained in mere 4-5 weeks, their Driving Essential course could take 12 weeks or more; not to mention the refresher course, an externship program, an advanced course and a Class B driving program.
For diesel technology students the course length may vary no less: while most schools offer certificate courses lasting one year, some offer a path to getting the associate's degree.
Helena school, for example, offers a program to obtain this qualified undergraduate degree in two years.
7 Top CDL Schools in Montana
| School Name | Address | Phone |
| --- | --- | --- |
| Flathead Valley Community College | 777 Grandview Drive, Kalispell, MT 59901, USA | 406-756-3822 |
| Fort Peck Community College | 605 Indian Ave, Poplar, MT 59255, USA | +1 406-768-6300 |
| SAGE | 5236 Holiday Ave, Billings, MT 59101 | 800-545-4546 |
| SAGE | 9350 Cartage Rd, Missoula, MT 59808 | 877-724-3875 |
| University of Montana College of Technology | 909 S Ave Wes, Missoula, MT 59801 | 406-243-7852 |
| D R Morrison Inc | 5030 Old Hwy 93, Pablo, MT 59855 | 406-675-0433 |
| Watkins & Shepard Trucking Inc | N 6400 Hwy 10 W, Missoula, MT 59808 | 406 532 6121 |
At a Glance: Trucking Schools in Montana
| | |
| --- | --- |
| Total Schools: | 7 |
| Undergraduate Programs: | 4 |
| Graduate Programs: | 2 |
| Average Acceptance Rate: | 78% |
| Average Tuition Cost: | $4,072 |
| Average Loan Amount: | $5,204 |
| Average Scholarship Award: | $2,083 |
| Average Classroom Size: | 15 Students |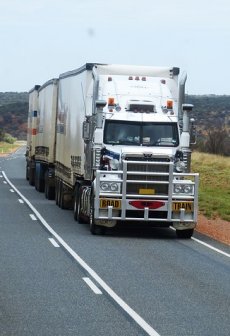 A Life as a Truck Driver in Montana
While the task of a truck driver may seem simple at a glance (transporting goods from one destination to another, usually under a supervisor, along with supplementary tasks like maintaining logs and keeping schedule), there are certain conditions and requirements necessary to ensure both the safety of driver and of the goods, and to ensure the job efficiency necessary for successful participation in the demanding modern economy.
There are a few requirements an aspiring truck driver must satisfy; while they're not too demanding, they are very important.
Along with the CDL license, a truck driver must also have a satisfactory driving record.
Usually, at least a high school diploma is also expected; also, to become a heavy truck driver (commanding trucks of more than 3 tonnes), previous trucking experience of 1-3 years is usually required in the state of Montana.
How Much Can You Expect to Earn?
The average salary of a truck driver in Montana is $39,882, which can vary depending on the city, employer and work demands and conditions.
While not the highest, this wage can ensure a comfortable existence, which makes this occupation especially suitable for people with a passion for driving and travel.
Below, we have included the average salary for truck drivers in the 10 most important cities of the state of Montana, so you can get a clear overview of expected earnings.
Annual Salary Range:
Average Salary of Truck Drivers in Montana
| City Name | Salary |
| --- | --- |
| Billings | $42,134 |
| Missoula | $36,362 |
| Great Falls | $38,144 |
| Butte-Silver Bow | $36,362 |
| Bozeman | $36,362 |
| Helena | $37,022 |
| Kalispell | $39,046 |
| Havre | $37,484 |
| Anaconda-Deer Lodge County | $36,362 |
| Miles City | $41,474 |
* Salary information last updated 2023