The nature of the economy of New Hampshire is such that it relies crucially on the services of the trucking industry.
Where there is high demand, there is usually a better chance of a stable, high paying job
There aren't many trucking schools in New Hampshire, but the most prominent one is White Mountains Community College (offering both trucking education and a course for a diesel mechanic).
Learn and Earn
In any education, especially in one regarding an occupation so focused on the practical needs of the economy, it is no wonder that education and market always go hand in hand.
In White Mountains Community College, students can start working even as they learn, using the attractive opportunities of summer co-ops organized by the local employers.
For aspiring truck drivers, WMCC has prepared several truck-driving programs.
Most important are Class A Tractor Trailer program, and Class B Tractor Trailer program (of which Class A license is of higher level).
Passing the written and skill tests of CDL Class A Upgrade Program, a student can prepare himself to upgrade his Class B to Class A license.
For a diesel mechanic, there are two basic options in WMCC.
While a certificate can be earned in one year, there is also an Associate's degree, obtainable after two years of education.
Opportunities widen after obtaining an Associate's degree; after obtaining it, you can choose between On-Highway, Off-Highway and Parts and Service Management specializations.
4 Top CDL Schools in New Hampshire
| School Name | Address | Phone |
| --- | --- | --- |
| Lakes Region Community College | 379 Belmont Rd, Laconia, NH 03246 | 603-524-3207 |
| Associated Training Services - Heavy Construction Academy | 5 Industrial Dr., Brentwood, NE 03833 | 888-772-9002 |
| White Mountains Community College - Littleton Training Site | 646 Union St Ste 300, Littleton, NH 03561 | 603-444-1326 |
| Commercial Driving School | 70 Pembroke Road Suite 3, Concord, NH 03301 | 603-715-2559 |
At a Glance: Trucking Schools in New Hampshire
| | |
| --- | --- |
| Total Schools: | 4 |
| Undergraduate Programs: | 2 |
| Graduate Programs: | Not Available |
| Average Acceptance Rate: | Not Available% |
| Average Tuition Cost: | $7,664 |
| Average Loan Amount: | $6,088 |
| Average Scholarship Award: | $ |
| Average Classroom Size: | 13 Students |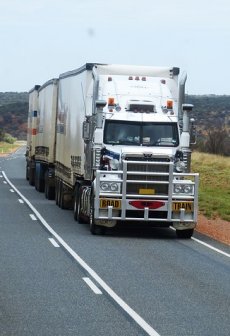 Making a Living as a Truck Driver in New Hampshire
Carefully choosing your next career move is as exciting, as it is important for the course your life is going to take.
As a truck driver, you can seek employment at many places in New Hampshire, including Roadrunner Transportation Systems, Cardinal Logistics, Schneider, and Penske.
Choosing a trucking or diesel mechanic job can ensure your career smooth sailing and calm seas; this is no wonder in a field with such strong projected employment demand.
As much as 15% increase of demand for trucking drivers and an 11% increase for diesel mechanics is projected by the O*Net in the period till the year 2022.
A Question of Salary
When seeking an answer to a question of salary, you must consider many factors of which city and employer are certainly not ones to be overlooked.
$44,736 is an average truck driver salary in New Hampshire, which is enough to ensure a secure life while giving it a sense of purpose and adventure as well.
To make your decisions easier, following this text, we've organized a brief overview of available salary data.
Annual Salary Range:
Average Salary of Truck Drivers in New Hampshire
| City Name | Salary |
| --- | --- |
| Manchester | $46,543 |
| Nashua | $47,777 |
| Concord | $45,485 |
| Derry | $47,108 |
| Rochester | $44,947 |
| Salem | $46,719 |
| Dover | $45,133 |
| Merrimack | $47,777 |
| Londonderry | $47,777 |
| Hudson | $47,777 |
* Salary information last updated 2023
CDL Schools by City