While this fact may escape a superficial observer, due to a need to cover the vast distance, a sparse population may also be conducive to the development of certain industries, like trucking.
A state of North Dakota, with its low population density, is a very good proof of this.
17 trucking and diesel tech schools exist in North Dakota.
While average tuition just exceeds 5000$ ($5,197), this burden is offset by the average scholarship of $2,639.
At Williston State College you get an opportunity to receive one of their diesel technology scholarships.
The same college also provides tool scholarships, to make it easier to obtain tools you will require for the successful completion of the diesel tech education.
Diesel technology students can also benefit from the Alvin Hexen Scholarship (for students from northwestern North Dakota).
What to Look For When Choosing a School
Program length is one of the most important factors to be aware of when deciding about a school to pick.
In North Dakota schools, you can usually obtain a Class A truck driver's license in 4-6 weeks.
Classes are held from Monday to Friday in the usual daily schedule; thus, if you plan to take these courses in parallel to your job, you may have to limit your choice to schools which offer a schedule for evening students (5-10PM).
Not all programs are the same: Willinston State College even offers a chance to earn an Associate's degree, which requires two years of study.
Obtaining a basic diploma at the same university will only take one year.
3 Top CDL Schools in North Dakota
| School Name | Address | Phone |
| --- | --- | --- |
| North Valley Career & Technology Center | 1540 School Rd, Grafton, ND 58237 | 701-352-3705 |
| Skills and Technology Training Center | 1305 19th Ave N, Fargo, ND 58102 | 701-231-8011 |
| Williston State College | 1410 University Ave, Williston, ND 58801 | 701-774-4200 |
At a Glance: Trucking Schools in North Dakota
| | |
| --- | --- |
| Total Schools: | 3 |
| Undergraduate Programs: | 5 |
| Graduate Programs: | 1 |
| Average Acceptance Rate: | 83% |
| Average Tuition Cost: | $4,556 |
| Average Loan Amount: | $6,264 |
| Average Scholarship Award: | $2,049 |
| Average Classroom Size: | 16 Students |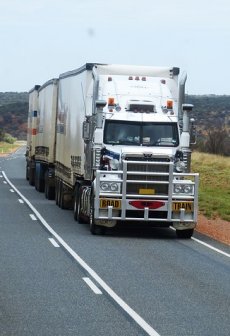 Job Prospects in North Dakota
Common working opportunities range from working as a truck driver to being a diesel mechanic.
Several strong, profitable firms, like TMC Transportation, Maizis and Miller, and Bay & Bay Transportation promise good employment prospects in the future.
Statistics prove: O*Net gives a prognosis of as much as 67% increase of demand for truck drivers and a 39% increase for diesel mechanics in 2012 – 2022 period.
It All Comes Down to the Salary
As in every occupation, there are numerous factors that can influence your salary, for better or worse.
In North Dakota, you can expect a salary of $40,990 on average.
To further inform yourself about the salary situation, take a dive in the data we have organized for you below.
Annual Salary Range:
Average Salary of Truck Drivers in North Dakota
| City Name | Salary |
| --- | --- |
| Fargo | $41,175 |
| Bismarck | $41,082 |
| Grand Forks | $38,495 |
| Minot | $40,421 |
| Mandan | $41,082 |
| Dickinson | $40,421 |
| Jamestown | $40,467 |
| West Fargo | $41,175 |
| Williston | $40,421 |
| Wahpeton | $40,514 |
* Salary information last updated 2022