If you wish an occupation that is both fun and useful, there are few better places to do it than taking a trucking education in Rhode Island.
Both of two Rhode Island trucking schools offer a chance to earn a truck driving license.
Tuition costs span quite a wide range; they are actually quite high at average; but, this can be potentially countered by applying for scholarships and employer financial aid.
It's a known fact that the Rhode Island Trucking Association offers a scholarship to eligible students that join the organization.
School Choice: Limited, But Easier
Although there are only two schools, they nevertheless cover a wide range of truck driving courses.
These programs don't require you just to learn how to drive a truck; you may be expected to acquire other helpful skills (managing the truck cargo, following safety regulations, handling dangerous substances…).
At the New England Tractor Trailer Training School, you are offered help in learning all these areas.
If you want to accelerate your career, you can take short programs: a basic Class A licensing preparation takes only 160 hours to complete.
There is also a more comprehensive and complete preparation program which will ask for 540-hour attendance.
There is also an even shorter heavy straight truck driver program.
4 Top CDL Schools in Rhode Island
| School Name | Address | Phone |
| --- | --- | --- |
| International CDL LLC | 2227 Plainfield Pike, Johnston, RI 02919, USA | 401-943-2235 |
| Nationwide Diesel Technologies | 125 George Washington Highway, Smithfield, RI 02917, USA | 401-231-37410 |
| NETTTS Tractor Trailer Training School | 600 Moshassuck Valley Industrial Highway, Pawtucket, RI 02860 | 401-725-1220 |
| Teamsters Local 251 Drivers Training School | 121 Brightridge Ave, East Providence, RI 02914 | 401-434-0454 |
At a Glance: Trucking Schools in Rhode Island
| | |
| --- | --- |
| Total Schools: | 4 |
| Undergraduate Programs: | 3 |
| Graduate Programs: | 1 |
| Average Acceptance Rate: | 61% |
| Average Tuition Cost: | $23,078 |
| Average Loan Amount: | $5,840 |
| Average Scholarship Award: | $11,176 |
| Average Classroom Size: | 14 Students |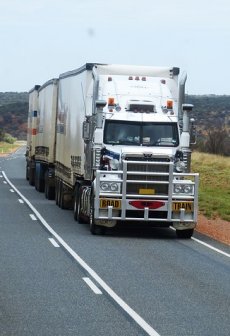 Your Options After the Graduation
School may be exciting, but only when the career starts, the adventure really begins!
There is plenty of options available; you can choose to work for a truck transport company, for a repair shop, or in truck dealerships.
TMC Transportation, C.R. England, and USA Truck Inc. are just a few of the biggest employers in Rhode Island; there are certainly many smaller ones as well.
The job outlook is not something you should worry about in Rhode Island: O*Net predicts 17% job growth for truck drivers and 8% of such growth for diesel mechanics.
Tell Me About My Salary
At average, as a truck driver, you can expect a salary of $46,455 in Rhode Island.
However, wages can go lower or higher than that, depending on your education, skills, work experience, employer, place of work, et cetera.
Feel free to take a look at the wage data we've organized for you below this text!
Annual Salary Range:
Average Salary of Truck Drivers in Rhode Island
| City Name | Salary |
| --- | --- |
| Providence | $46,665 |
| Warwick | $46,675 |
| Cranston | $46,675 |
| Pawtucket | $46,675 |
| East Providence | $46,675 |
| Woonsocket | $46,631 |
| Coventry | $46,587 |
| North Providence | $46,675 |
| Cumberland | $46,675 |
| West Warwick | $46,675 |
* Salary information last updated 2022
CDL Schools by City