Life may not be a dream, but if you aren't chasing them, you are wasting it; if your dream is to live a life on the road, South Dakota schools have much to offer.
There aren't too many (only 4) trucking and diesel technology schools in South Dakota, but the tuition is at reasonable $5,155 on average.
You can further help yourself close your financial plan by applying for scholarships; you can expect an average scholarship of $726.
Butler CAT Scholarship, Dale & Cecilia Knox Family Scholarship and the Dennis Tesch Memorial Scholarship are just some of the scholarships offered by Lake Area Technical Institute to diesel tech students who apply and satisfy the criteria.
Finding Your Way among Truck Driving Schools in South Dakota
Not all schools are the same…except maybe at a glance. Pay attention to the special features available!
A degree in diesel technology gives you a chance to get acquainted with a wide variety of diesel vehicles, as well as repair techniques and tools.
Lake Area Tech even gives you an opportunity to study the most recent discoveries in energy-efficient diesel technology!
Here you can take a seminar on biodiesel fuel, discover low emission diesel engines, as well as modern ways of diesel engine exhaust fluid injection.
Time is valuable, duration and schedule are crucial features when choosing a school.
Southeast Technical Institute is just one of the South Dakota schools which offers a choice of programs; as usual, you can pick a basic one-year degree or an Associate's degree study that will take you two years to finish.
7 Top CDL Schools in South Dakota
| School Name | Address | Phone |
| --- | --- | --- |
| Cornerstones Career Learning Center Inc | 33 3rd St SE Ste 202, Huron, SD 57350 | 605-353-7175 |
| Midwest Coast Transport | 1600 E Benson Rd, Sioux Falls, SD 57104 | 605-339-8400 +1 855-751-3121 |
| Mitchell Technical Institute | 1800 E Spruce St, Mitchell, SD 57301 | 800-MTI-1969 |
| Southeast Technical Institute | 2320 N Career Ave, Sioux Falls, SD 57107 | 605-367-6040 |
| Western Dakota Tech | 800 Mickelson Dr, Rapid City, SC 57703 | 800-544-8765 |
| Northeastern Work and Technical Education Center | 2911 Industrial Ave., Aberdeen, SD 57401 | 605-725-1833 |
| Regional Technical Education Center Inc | 1200 W 21st St., Yankton, SD 57078 | 605-668-5700 |
At a Glance: Trucking Schools in South Dakota
| | |
| --- | --- |
| Total Schools: | 7 |
| Undergraduate Programs: | 5 |
| Graduate Programs: | 3 |
| Average Acceptance Rate: | 60% |
| Average Tuition Cost: | $5,155 |
| Average Loan Amount: | $6,227 |
| Average Scholarship Award: | $726 |
| Average Classroom Size: | 14 Students |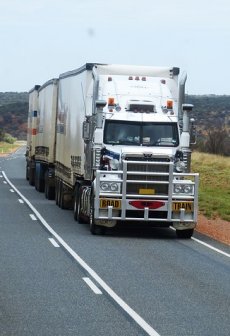 Mission: Employment
Many opportunities open up after graduation from a trucking school in South Dakota.
First, there are large employers, including MCT Transportation LLC, Foodliner and Selland Trucking.
Second, there are many other, smaller companies, including trucking cargo transport companies, truck repair offices and truck shops (dealers).
Optimism is at hand: O*Net expects a 9% increase in trucking and 7% boost in diesel technician jobs Between 2012 and 2022.
Know Your Future Income
While an average salary of $37,596 won't make you rich, a truck driver occupation gives you a chance to live a life of passion, while remaining competitive in comparison to your peers.
For more information about the truck driver salary situation in South Dakota, please consult the data we've organized for you in the following section.
Annual Salary Range:
Average Salary of Truck Drivers in South Dakota
| City Name | Salary |
| --- | --- |
| Sioux Falls | $38,627 |
| Rapid City | $38,252 |
| Aberdeen | $35,921 |
| Watertown | $37,966 |
| Brookings | $37,966 |
| Mitchell | $37,966 |
| Pierre | $36,582 |
| Yankton | $37,123 |
| Huron | $36,943 |
| Vermillion | $36,274 |
* Salary information last updated 2022