Living in a smaller state like Vermont doesn't free you from the necessity to compete in a demanding job market.
Even though there are only 4 trucking schools in Vermont, your choices still have to be careful and well informed, if you really want to increase your career chances.
Tuition is, at average, pretty high in this state ($12,024), but help is available if you need it, such as scholarships, grants, and endorsements.
Vermont Technical College offers a big scholarship list, which includes opportunities such as Shorey-Harvey Scholarship and the Tonis-Weil Memorial Scholarship for ambitious diesel technology students.
Vermont Trucking Schools in Comparison
One of the special features many Vermont trucking schools are proud of is their small class size.
With such a small size of the class (at average only 11 currently in Vermont), there are much more opportunities to communicate directly with the teacher and to get more practical experience, which is most important for a future career.
Some of such schools are Northeast Driver Qualifiers, Champlain Valley Truck Driver Training School, and Vermont Truck Driver Training.
In case diesel technology is your area of interest, take special care to choose a program which gets you to know many different types of vehicles and motors.
Two options are available for Vermont Tech diesel tech students: a basic course, taking one year, and a more demanding, but also more rewarding Associate's degree, taking two years of education.
4 Top CDL Schools in Vermont
| School Name | Address | Phone |
| --- | --- | --- |
| Champlain Valley Driver Training School | 57 Gonyeau Rd., Milton, VT 05468 | 800-664-4060 |
| Giroux General Transportation | 1 Humbert Street, Barre, VT 05641 | 802-476-4679 |
| Northeast Driver Training LLC | 10 Transport Park, Rockingham, VT 05101 | 802-463-9194 |
| Stafford Driving School | 8 Stratton Rd., Rutland, VT 05701 | 802-770-1033 |
At a Glance: Trucking Schools in Vermont
| | |
| --- | --- |
| Total Schools: | 4 |
| Undergraduate Programs: | 1 |
| Graduate Programs: | Not Available |
| Average Acceptance Rate: | 84% |
| Average Tuition Cost: | $12,024 |
| Average Loan Amount: | $6,995 |
| Average Scholarship Award: | $3,969 |
| Average Classroom Size: | 11 Students |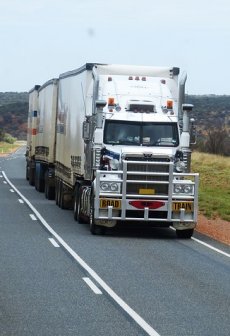 Where Could I Find Work?
Prominent Vermont paper, VT Digger, predicts heave growth in forest (wood) industry, where trucking is a crucial service.
Tuck transport companies, repair shops, and truck sellers are all places where you may find good work opportunities.
There is always an option to be self-employed, and if that isn't your choice, there are large companies with regular trucking job openings, such as A&R Transport, Roadrunner Transportation Systems, Schneider, and Central Transport.
In the words of O*Net, in near future, we can expect 10% growth for trucker jobs, and 9% growth for diesel mechanics.
Will My Career Pay Well?
Money is usually not the only reason why one would pick a trucking profession; while you will be living comfortably, you won't get rich.
Passion for driving and an adventurous spirit are almost the necessary preconditions to live happily as a truck driver (in Vermont, as well as elsewhere).
In concrete terms, you can expect an average salary of $42,444.
In case further salary information is needed, we are following this text with a clear overview of Vermont salary information.
Annual Salary Range:
Average Salary of Truck Drivers in Vermont
| City Name | Salary |
| --- | --- |
| Burlington | $43,502 |
| Essex | $43,502 |
| Rutland | $43,841 |
| Colchester | $43,502 |
| South Burlington | $43,502 |
| Bennington | $44,648 |
| Brattleboro | $44,679 |
| Hartford | $45,177 |
| Milton | $43,475 |
| Barre | $43,105 |
* Salary information last updated 2023