If you want to be a truck driver, you're in luck: in times of economic prosperity, the demand for transport can only increase.
In case you choose this path, 10 schools are available to choose from in West Virginia.
At only $3,827 (avg.), tuition shouldn't generally be too much of a problem, but if help is needed, scholarships are widely available ($1,098 at average).
Even for unemployed, there are opportunities: Academy of Careers and Technology offers programs that are directly supported by Workforce Investment Act Funds.
Finding the Right Trucking School in West Virginia
Truck driving students usually don't have it too difficult, but care and attention are needed if you want to successfully earn the desired qualification.
Things to look for: search for schools that feature small class size and help with employment after graduation: small class size can help you get more practical work and have a more personalized program.
For small class sizes, try schools like Mountaineer Transport, PIA Trucking Program, and James Rumsey Technical Institute.
Important notice for diesel tech students: it's easy to get distracted by the choice of diverse programs; just don't neglect the degree that these programs actually offer – their level of qualification.
This is especially important for more ambitious students.
Many schools, such as Bridgemont Community & Technical College offer two levels: basic, one year level, and the more demanding Associate's degree with two years in duration.
7 Top CDL Schools in West Virginia
| School Name | Address | Phone |
| --- | --- | --- |
| Eastern WV Community & Technical College | 316 Eastern Drive, Moorefield, WV 26836, USA | 304-434-8000 |
| Fred Eberle Tech Truck Driver Training | Rte 5 Box 2, Buckhannon, WV 26201 | 304-472-1259 |
| James Rumsey Technical Institute | 3274 Hedgesville Rd., Martinsburg, WV 25403 | 304-754-7925 |
| New River Community and Technical College | 527 Odd Rd., Ghent, WV 25843 | 304-929-3300 |
| Ohio Valley Truck Driver Training School | 1341 Highland Ave., Williamstown, WV 26187 | 304-375-4140 |
| PIA - Pittsburgh Institute of Aeronautics | 500 28th Street, Dunbar, WV 25064 | 800-444-1440 |
| John D. Rockefeller IV Career Center | 80 Rockefeller Circle, New Cumberland WV 26047 | 304-564-3337 |
At a Glance: Trucking Schools in West Virginia
| | |
| --- | --- |
| Total Schools: | 7 |
| Undergraduate Programs: | 8 |
| Graduate Programs: | 1 |
| Average Acceptance Rate: | 63% |
| Average Tuition Cost: | $4,098 |
| Average Loan Amount: | $5,169 |
| Average Scholarship Award: | $1,473 |
| Average Classroom Size: | 14 Students |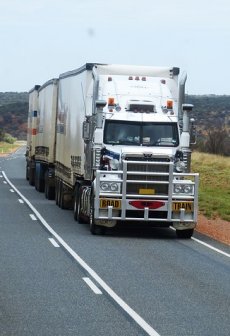 Employment: What to Expect in West Virginia
Times seem to be great for truck drivers, with many companies opening their doors for new workers.
SFGate newspaper brings in good news: the latest federal budget brings fresh benefits and support for truck transport firms (including, but not limited to, improved roads and lower fees).
After graduation, you can seek employment at repair shops, leasing centers, or most commonly, trucking companies like West Virginia are A&R Transport, C.R. England, and USA Truck Inc.
O*Net also joins with a sunny forecast: truck driver demand is expecting a boost of 15%, while diesel mechanic jobs will grow by 11% in the coming period.
Salary of a West Virginia Truck Driver.
The exact level of salary may be difficult to estimate (many factors are in play: a place of work, experience, education, seniority, etc.), but the average trucker wage in West Virginia is currently $38,830.
For more data and analysis of wages, refer to the information further below.
Annual Salary Range:
Average Salary of Truck Drivers in West Virginia
| City Name | Salary |
| --- | --- |
| Charleston | $40,148 |
| Huntington | $38,927 |
| Parkersburg | $39,138 |
| Wheeling | $43,043 |
| Morgantown | $43,043 |
| Weirton | $42,898 |
| Fairmont | $43,043 |
| Beckley | $39,795 |
| Clarksburg | $38,786 |
| Martinsburg | $44,560 |
* Salary information last updated 2023