Small, cozy and very beautiful, Orlando is one of the best places in Florida to work and live.
Even though it is rather small, the city has a vibrant economy that is developing every year, making this place excellent for investments.
The schooling system is excellent, especially if you are looking for a vocational school and you will definitely have a great time here.
Truck Drivers annual average salary in Florida is $42,312 - ABOVE U.S. AVERAGE!
Roadmaster Driver School

Roadmaster Drivers School is a vocational facility dedicates entirely for commercial driving. The school has some of the best teachers in the state and it is located right in the heart of Orlando. The quality of the education here is excellent and all the students that graduated here were very happy with their later results. Financial aid is also available for the students that qualify.
The CDL program will prepare you in a very short time for the trucking industry. It focuses on both theory and practice and you will get many hours of on-job training in order to become one of the best.
Visit School Website

Address: 6000 Cinderlane Parkway Orlando, FL 32810
CRST Expedited

CRST Expedited is famous for its high-quality logistics service and for dedication and professionalism. The truck driving school of this brand is simply amazing and it managed to train more than 4500 truck drivers so far. The school offers financial aid for the students in need and it believes in empowering every single future truck driver.
The CDL program here is very short and intensive. The trainers ate true experts in the field and you will go on the road with them after you finish your theoretical classes in order to learn from their experience.
Visit School Website

Address: 3930 16th Avenue SW Cedar Rapids, IA 52406
Mid Florida Tech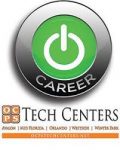 Mid Florida Tech is part of a large learning facility of the state of Florida that gathers the best vocational and theoretical colleges. The campus in Orlando is excellent and it has some of the most modern student facilities. The teachers are experts and the staff here is very friendly and welcoming. Your stay here will definitely be calm and relaxed.
The CDL program focuses on real-life skills and it aims to train you for a job. The theoretical learning and hands-on training will be very valuable for your future and development.
Visit School Website

Address: 2900 West Oak Ridge Road Orlando, FL 32809
Ridge Career Center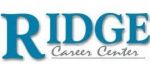 Ridge Career Center is a great place to start a vocational career. The place focuses on providing everyone with education and a new future. The school focuses on hands-on and theory in order to fully prepare the students for their future jobs. The staff and teachers are very friendly and they will help you achieve all your goals.
Among the vocational training programs, CDL is definitely one of the best. You will get all the needed knowledge in order to apply for entry-level jobs in this amazing and fast-developing industry.
Visit School Website

Address: 7700 State Rd 544 Winter Haven, FL 33881
Truck Driver Institute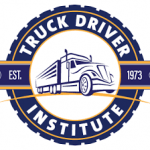 Truck Driver Institute has a long and rich history, being opened in 1973. The school has some of the best training programs in the country and the campuses are very modern and comfortable. The teachers and staff will guide you throughout your education in order to make sure that you get the best experience here.
The CDL program takes a short time and it is divided into theoretical knowledge and practical training. This way you will be fully prepared for this fast-developing industry and you will be among the very best.
Visit School Website

Address: 3700 St Johns Pkwy Sanford, FL 32771
---
Truck Driver Schools by City in Florida
See all schools in Florida >