The trucking industry in Louisiana is a means of living for many people, that's why it is a great idea to start a career there.
There are 20 trucking schools which offer both diesel technology and trucking programs.
The average cost of tuition for both of these programs is $2,514.
Despite that, you can benefit from the scholarships the schools offer so that you can lower your cost even more.
If you enroll in classes at Fletcher Technical Community College, you can apply for the Colin Black-Cummins Marine Diesel Technology Scholarship.
You can make use of this scholarship to pay for tuition, books and many other things as a full-time student.
Truck Driving Schools in Louisiana
Trucking schools in Louisiana have many characteristics that make you want to be part of them.
One of these is the small class size.
Having this feature, the schools allow you to have more space to ask professors questions, get more personalized instruction from them as well as be able to drive the truck longer.
From these schools, we can mention Coastal College Truck Driver Training, Diesel Driving Academy, and Lake Charles Driver Institute.
When you begin looking for a school there, you should always ask for the program lengths.
Since different schools have different program lengths, you should choose the one which fits you best for your schedule.
At South Central Louisiana Technical College, for instance, you can earn a diesel technology diploma in two years or a certificate in less than a year.
However, most truck driving training programs in Louisiana take nearly four to eight weeks completion.
But that all depends on the number of weekly hours you want to spend in schools and the type of license you want to pursue.
As you graduate in trucking in Louisiana, there are many career options waiting for you to consider.
In your job hunting, you may find jobs in several trucking companies, leasing centers as well as auto repair shops.
The major trucking employers there include JH Walker Trucking, USA Truck Inc., and Saia LTL Freight.
The job outlook in this place is for sure stronger than in many parts of the country.
From O*Net's observations, it is expected a 12% increase in diesel mechanic jobs, while 17% in truck driving jobs.
The Best Trucking Schools in Louisiana
Here's the list of the best from these trucking schools.
You can check each and see which of them fits you better-then make a choice!
However, the best always depends on what you look for and need most.
The rest of the benefits are just bonuses, after all.
14 Top CDL Schools in Louisiana
| School Name | Address | Phone |
| --- | --- | --- |
| Acadiana Technical College | 1101 Bertrand Drive, Lafayette, LA 70506 | 337-262-5962 |
| Career Technical College | 1227 Shreveport-Barksdale Hwy, Shreveport, LA 71105 | 866-505-4305 |
| Coastal Truck Driving School | 42226 S Airport Rd, Hammond, La 70403 | 985-386-5600 |
| Coastal Truck Driving School | 2419 I-49 S, Opelousas, LA 70570 | 337-662-7156 |
| Coastal Truck Driving School | 1182 1st Avenue, Harvey, LA 70058 | 504-486-3639 |
| Coastal Truck Driving School | 450 Hwy 151 N, Calhoun, LA 71225 | 318-644-0206 |
| Coastal Truck Driving School | 4016 Canal St, New Orleans, LA 70119, USA | 504-486-3639 |
| Coastal Truck Driving School | 7516 Coliseum Blvd., Alexandria, LA 71303 | 318-443-3782 |
| Diesel Driving Academy | 8067 Airline Hwy, Baton Rouge, LA 70815 | 800-551-8900 |
| Diesel Driving Academy | 3523 Greenwood Rd, Shreveport, LA 71109 | 800-551-8900 |
| LTC Lafourche Campus | 1425 Tiger Dr, Thibodaux, LA 70301 | 985-447-0924 |
| National Driving Academy | 31 Wicker Lane, Greensburg, LA 70441, USA | 225-222-6711 |
| Northest Louisiana Technical College West Monroe Campus | 609 Vocational Parkway, West Ouachita Industrial Park, West Monroe, LA 71292 | 318-397-6100 |
| Thomas Truck Driving School | 259 Dixie Rd S, Franklin, LA 70538 | 337-413-0234 |
At a Glance: Trucking Schools in Louisiana
| | |
| --- | --- |
| Total Schools: | 14 |
| Undergraduate Programs: | 15 |
| Graduate Programs: | 3 |
| Average Acceptance Rate: | 60% |
| Average Tuition Cost: | $6,361 |
| Average Loan Amount: | $5,066 |
| Average Scholarship Award: | $4,150 |
| Average Classroom Size: | 21 Students |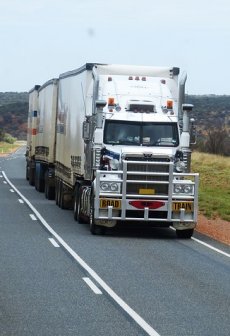 Trucking Salaries in Louisiana
Trucking salaries here are satisfactory, along with the job opportunities that come.
Though the salary changes from time to time, the average keeps truckers in check.
If you are pleased with that, know that in the meantime you can earn even more-the maximum of it!
Annual Salary Range:
Average Salary of Truck Drivers in Louisiana
| City Name | Salary |
| --- | --- |
| New Orleans | $43,755 |
| Baton Rouge | $40,544 |
| Shreveport | $40,522 |
| Lafayette | $40,231 |
| Lake Charles | $39,940 |
| Kenners | $43,731 |
| Bossier City | $40,522 |
| Monroe | $40,311 |
| Alexandria | $39,050 |
| New Iberia | $39,997 |
* Salary information last updated 2023
CDL Schools by City