New Orleans is well-known all over the world for the amazing festival and historical vibe.
The city also has one of the fastest-developing economies in the whole state and it is definitely a great place to work and to live.
In terms of schooling, New Orleans offers some of the best vocational schools, making this place an excellent choice for student life.
Truck Drivers annual average salary in Louisiana is $41,853 - ABOVE U.S. AVERAGE!
Swift Transport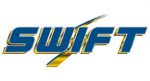 Swift Transport is one of the most famous and professional transport companies in the country. The brand also has an excellent truck driving school that offers some of the best training programs. The school is focused on every student and at the end of your studies, you will get the option to join the company as a fresh truck driver.
The CDL program in Pheonix is excellent and the campus here offers great vehicles. During your program, you will learn all the required knowledge and skills to become one of the best truck drivers out there.
Visit School Website

Address: 2200 S. 75th Avenue Phoenix, AZ 85043
Coastal Truck Driving School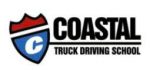 Coastal Truck Driving School is a great place to start a new job or to enhance your previous training. The school has some of the most modern facilities and vehicles and the tutors here are experts in their field. The school is notorious for high-quality education and professionalism, making it one of the ultimate places to start a career.
The CDL training takes a very short time and it is very intensive and professional. There are great classes and on-job training that will help you get all the skills and knowledge to get entry-level jobs in this great industry.
Visit School Website

Address: 4016 Canal St. New Orleans, LA 70119
---
Truck Driver Schools by City in Louisiana
See all schools in Louisiana >