Living in a populous state like Massachusetts has many benefits; great choice of education facilities is certainly one of them.
If driving a truck or working as a diesel mechanic is your dream job, seven good quality schools are available to help you reach that goal.
For those in need of support, several scholarships are available in Massachusetts, such as Richard Catalano Memorial Scholarship (worth 750$).
Choosing Wisely: Massachusetts Trucking Schools
One of the decisive advantages of choosing a trucking or diesel tech education is the possibility of starting your career (real work) very quickly.
Still, not all schools are equal in this regard: always try to collect as much info on each school from all available sources, before making a final choice. Weigh the factors carefully!
If you want a practical advice: NETTTS could be a good school to look for; offering multiple programs for truck driver education.
There you can choose a basic (Class B) 80-hour program, a driver training program (160 hours), and the most complete course, lasting 540 hours, which will teach you everything you need to know about truck driving.
Don't forget the diesel technology programs: both of the most important types are offered at the Universal Technical Institute.
At this institute, the basic program will ask for 45 weeks of comprehensive learning, while a 75-week one will require a bit more effort, but will also, once finished, reward you with deeper expertise.
8 Top CDL Schools in Massachusetts
| School Name | Address | Phone |
| --- | --- | --- |
| Amaral Auto & Truck Driving School | 1090 State Rd., Westport, MA 02790 | 800-924-7127 |
| Amaral Auto & Truck Driving School | 125 Potomska St., New Bedford, MA 02740 | 800-924-7127 |
| Amaral Auto & Truck Driving School | 968 Old Reed Rd., North Dartmouth, MA 02747 | 800-924-7127 |
| J & J Driving School Inc | 978 Nash Rd., New Bedford, MA 7246 | 508-999-1335 |
| NETTTS Tractor Trailer Training School | 1600 Osgood Street, North Andover, MA 1845 | 978-965-2969 |
| Parker Professional Driving School | 11-13 Robbie Road, Building 3, Avon, MA 2322 | 800-675-3258 |
| Tri-State CDL Training Center | 255 Liberty Street, Springfield, MA 1104 | 413-788-8800 |
| United Tractor Trailer School Inc | 710 Fuller Rd., Chicopee, MA 01020 | 413-592-1500 |
At a Glance: Trucking Schools in Massachusetts
| | |
| --- | --- |
| Total Schools: | 8 |
| Undergraduate Programs: | Not Available |
| Graduate Programs: | Not Available |
| Average Acceptance Rate: | Not Available% |
| Average Tuition Cost: | $ |
| Average Loan Amount: | $ |
| Average Scholarship Award: | $ |
| Average Classroom Size: | Not Available Students |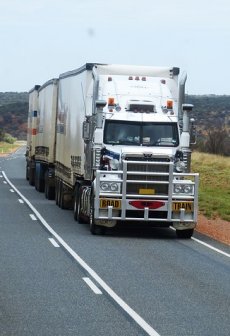 After School – Employment
You place of employment should be chosen with the same level of care and diligence that you invested in choosing a school!
Repair workshops, truck transport businesses and truck stores are some of the possibilities we would suggest.
Here are some notable employers in Massachusetts: A&R Transport, Estenson Logistics, C.R. England, TMC Transportation.
You're in luck: according to O*Net, Massachusetts is blessed with a very strong job outlook, with projected 4% rise in trucking jobs, along with 7% boost in demand for diesel technicians in the 2012-2022 timeframe.
When All Is Said and Done: Salary
It's almost impossible to count all the factors that could influence your salary (such as experience, age, workplace, skill, etc.).
This makes it very difficult to offer a concrete number, but you may be interested to know that the average wage for a trucker in Massachusetts is currently $47,953.
To help you analyze the wage prospects yourself, we have prepared some data which you can take a look at below.
Annual Salary Range:
Average Salary of Truck Drivers in Massachusetts
| City Name | Salary |
| --- | --- |
| Boston | $50,135 |
| Worcester | $46,411 |
| Springfield | $46,058 |
| Lowell | $48,041 |
| Cambridge | $50,135 |
| Brockton | $47,733 |
| New Bedford | $46,455 |
| Fall River | $46,455 |
| Lynn | $50,135 |
| Quincy | $50,135 |
* Salary information last updated 2023
CDL Schools by City