Located in one of the most developed areas of Massachusetts, Boston is one of the powerful and dynamic cities in this area.
The economic district is perfect for developing a business and the lifestyle here is perfect for anyone.
If you plan to start your studies, Boston has everything a student can desire and you will benefit from high-quality education and training.
Truck Drivers annual average salary in Massachusetts is $47,953 - ABOVE U.S. AVERAGE!
New England Tractor Trailer Training School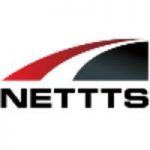 New England Tractor Trailer Training School is among the best vocational schools for future truck drivers. The facility has very modern vehicles and the teachers are very friendly and dedicated. In terms of finance, the school also offers financial aid for those who qualify. The trainers here are true experts in their field and they will help you become a great driver.
The CDL program takes a short time and you can benefit from a flexible schedule. The program is designed to give you all the knowledge for your future job. Job placement assistance is also available once you graduate and you can also take the CDL class A certificate test here.
Visit School Website

Address: 1600 Osgood St. North Andover, MA 01845
CRST Expedited

CRST Expedited is one of the largest logistics companies in the whole country. But besides this, the company also offers training for future drivers. The school is renowned for its professionalism and dedication and more than 4500 students started a new career here. The facilities are excellent and the programs are designed to give you all the knowledge needed.
The CDL program here is focused on on-job training. After a few days of theory, you will be matched with a teacher driver that will take you on the road in order to give you on-job lessons and training. This way you will become one of the best drivers.
Visit School Website

Address: 3930 16th Avenue SW Cedar Rapids, IA 52406
Parker Professional Driving School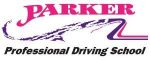 Parker Professional Driving School is a vocational facility dedicates for trucking. The school has some of the best trainers in the state and it is located right in the heart of the beautiful city of Avon. The quality of the education here is excellent and all the students that graduated here were very happy with their skills and results. The vehicles are very modern and the training program is up to date.
The CDL program will prepare you in a very short time for the trucking industry. It focuses on both theory and practice and you will get many hours of on-job training in order to be ready for your CDL class A certificate and to start a new future.
Visit School Website

Address: 11-13 Robbie Road, Building 3 Avon, MA 02322
---
Truck Driver Schools by City in Massachusetts
See all schools in Massachusetts >