Renowned for the nightlife and amazing casinos, Las Vegas is definitely one of the most famous and fun cities in the United States.
The economy here is in full bloom and it is an excellent place to work and to live given the high standards and opportunities.
The schooling system here is great and you will definitely find a new career path in this extraordinary city.
Truck Drivers annual average salary in Nevada is $45,397 - ABOVE U.S. AVERAGE!
Roadmaster Driver School

Roadmaster Driver School is a great vocational school that focuses on commercial driving. The learning programs are divided into both theoretical classes and practical driving rounds that will help you get all the needed knowledge. The campus is very modern and comfortable and you will definitely enjoy your stay here.
The CDL training here takes 3 or 4 weeks and it is intensive. During this time you will get all the needed knowledge to become one of the best drivers out there and to get entry-level jobs.
Visit School Website

Address: 4020 E. Lone Mountain Rd Las Vegas, NV 89081
Giron Driving School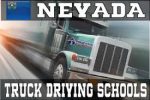 Giron Driving School is a local school from Las Vegas that focuses on CDL training. The school has great facilities and all the teachers and trainers here are true experts in their field. The school has excellent trucks that are equipped at the highest standards of the market in order to give you the best education in the area.
The CDL program will take you from scratch and you will get all the knowledge needed in order to start a new career in this field. After graduation, you will be ready for your certification exam.
Visit School Website

Address: 302 N Maryland Pkwy Las Vegas, NV 89101
AGS Consultants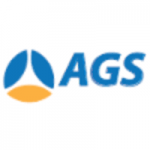 AGS Consultants is a small but very professional driving school in Nevada. The school is well-known in this area for the great facilities and for excellent programs. The educational facility meets the national standards and the vehicles here are very modern. The teachers are very welcoming and friendly and they are also experts in their field.
The CDL program takes a short time and upon gradutation, you will have all the needed theoretical and hands-on skills to apply for an entry-level job in this industry.
Visit School Website

Address: 701 N Green Valley Pkwy # 200 Henderson, NV 89074
---
Truck Driver Schools by City in Nevada
See all schools in Nevada >