Columbus is one of the largest and most developed cities in the state of Ohio and it is famous for its beauty.
The city has one of the most developed economic districts in the whole state and it is a great place for investments.
The school system here is excellent and you will find many vocational centers where you can easily start a new career.
Truck Drivers annual average salary in Ohio is $42,973 - ABOVE U.S. AVERAGE!
Roadmaster Driver School

Roadmaster Driver School is an excellent choice for a vocational career. The school offers great training programs and the teachers are known for being some of the best in the field. The school also offers funding options for the students and the facilities here are some of the best in the state. The staff is very professional and the dorms are very cozy.
The basic CDL training program takes 3 or 4 weeks and it is flexible. During the program, you will have both theoretical classes and on-job training needed in order to become one of the best on the roads.
Visit School Website

Address: 4060 Perimeter Drive Columbus, OH 43228
TMC Transportation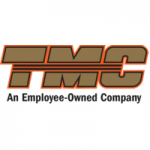 TMC Transportation is one of the best logistics brands in the whole country and it also founded one of the most integrative truck driving schools in the area. The school is famous for its friendly environment and for a relaxed atmosphere. The school has some of the most friendly and professional teachers in the branch.
The CDL training program takes a short time and it uses some of the most modern technologies for your education. After you graduate, you will have all the needed skills and knowledge for entry-level jobs in the industry.
Visit School Website

Address: 6115 SW Leland Ave Des Moines, IA 50321
CRST Expedited

CRST Expedited is one of the largest logistics companies in the whole area. But besides this, the company also offers schooling and training for future drivers. The school is famous for its respect and dedication and more than 4500 students started a new career here. The facilities are excellent and the trainers are focused on every student.
The CDL program here is focused on the needs of the market. After you finish the theoretical part you will take the road together with your trainer for on-job classes.
Visit School Website

Address: 3930 16th Avenue SW Cedar Rapids, IA 52406
---
Truck Driver Schools by City in Ohio
See all schools in Ohio >