Charleston is a very charming city located in the state of South Carolina.
It has some of the most amazing streets and views and it is famous for the old streets and for being one of the oldest cities in the state.
The city has some of the best vocational facilities and if you want to start a new career, this is the place.
Truck Drivers annual average salary in South Carolina is $40,899 - ABOVE U.S. AVERAGE!
C.R. England

C.R. England is one of the oldest transportation companies in the country, being founded in 1920. Besides the amazing service, the brand also has one of the highest-ranked vocational schools for future truck drivers. The facilities here are excellent and the school is famous for the tradition and respect for every student.
The CDL program is very well-designed and it will take you from the basics. The company will make sure you have all the needed knowledge for the industry and you also have the chance to stay in the fleet.
Visit School Website

Address: 289 Access Road Spartanburg, SC 29303
Palmetto Training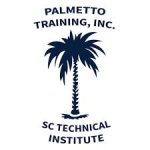 Palmetto Training is one of the best vocational schools in Charleston. The place is famous for the practical training and it prepares all the student for real-life jobs. The campus is very modern and comfortable and the staff is very warm. The school offers financial aid for the students in need and veterans have special facilities.
The CDL program is definitely a great choice, given the high demand for drivers. The program is rather short and intensive and upon graduation, you will have all the needed skills.
Visit School Website

Address: 2150 Eagle Drive North Charleston, SC 29406
---
Truck Driver Schools by City in South Carolina
See all schools in South Carolina >