Richmond is one of the oldest and most beautiful cities in the country and it is also the capital of the state of Virginia.
The city has a bustling economy and a business sector that expands every month, making it the perfect place for companies.
If you are interested in studying here, Richmond has some of the best theoretical and practical schools in the whole area.
Truck Drivers annual average salary in Virginia is $43,383 - ABOVE U.S. AVERAGE!
Swift Transport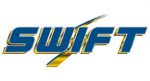 Swift Transport is renowned for being one of the most professional and serious transportation companies in the country. But besides the great service, the company also offers some of the best truck driving training programs. These are focused on both practical and theoretical skills and the trainers here are true experts in their field.
The CDL program takes just a few weeks in order to help you get in this fast-developing field as fast as possible. After you finish the program you also have the option to stay in the company as a new truck driver and to take your certification exams.
Visit School Website

Address: 2841 Charles City Road Richmond, VA 23231
Shippers' Choice CDL Training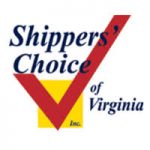 With an experience of more than 24 years, Shippers' Choice CDL Training is a great place to start a new career. The place has some of the best trainers in the area and it is considered one of the best vocational schools in the area. The place has great vehicles and excellent teachers that are considered true experts in their field.
The CDL training program will prepare you in just a few weeks for a new career. The vehicles here are very modern and the program is divided into both theoretical and practical skills in order to fully prepare you for your future job.
Visit School Website

Address: 1151 W Hundred Road Chester, VA 23836
---
Truck Driver Schools by City in Virginia
See all schools in Virginia >