Mobile is one of the largest and most developed cities in the whole state of Alabama.
Situated in the Gulf of Mexico, the city has great trade and business activity, being one of the fastest developing business hubs in the area.
If you plan to start your education here, the city has some of the best vocational schools in the whole state.
Truck Drivers annual average salary in Alabama is $43,995 - ABOVE U.S. AVERAGE!
Bishop State Community College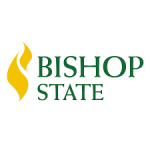 Bishop State Community College is located right in the business heart of Mobile. The college is famous for the great teachers and tutors and for the great learning facilities here. The school focuses on hands-on skills and knowledge in order to provide all the students with high-quality education and a good future career.
The CDL training program requires all the students to be at least 21 years old. The training itself takes just 8 weeks and after this period you will be able to get the CDL class A accreditation and to get a new career.
Visit School Website

Address: 351 North Broad Street Mobile, AL 36603
Premier Driving Academy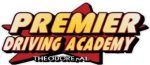 Premier Driving Academy is a great vocational school that focuses on commercial driving. The learning programs are divided into both theoretical classes and practical driving rounds that will help you get all the needed knowledge. The school itself is very modern and the teachers here are very well-trained.
The CDL training here takes just 4 weeks, the equivalent of 160 school hours. The first week is pure theory but the classes are very interactive. The next 3 weeks are practice and safety. After you finish the program you will be ready for your new job.
Visit School Website

Address: 7601 Theodore Dawes Road Theodore, AL 36582
---
Truck Driver Schools by City in Alabama
See all schools in Alabama >